Club Brugge's Charles De Ketelaere is close to making the switch to the San Siro and donning the red and black shirt. But, nothing is done just yet. The AC Milan management continue to push and most reports seem to agree that there is optimism to close the deal.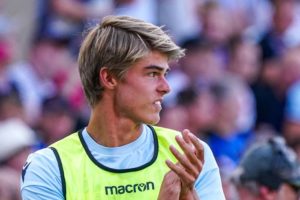 According to what is reported by Belgian outlet HLN.be, Club Brugge are thinking of Maxi Gomez: a 25-year-old centre-forward from Uruguay who plays for La Liga side Valencia. De Ketelaere usually plays as a forward for the Belgian champions and it seems that the club is looking for his replacement.
If the 21-year-old starlet ends up in Milan, then Maxi Lopez will be pursued as he could be available on the market if a fee between 10 to 15 million euros is put on the table.