Milan's Primavera has produced many fantastic players over the years, with the likes of Paolo Maldini, Alessandro Costacurta and Franco Baresi all going on to form illustrious careers with the senior team. Even to this day, the academy is still producing quality talent; Gigio Donnarumma and Davide Calabria notable examples within the current squad. However, as is the case with many clubs, most academy graduates do not go on to become regular starters, especially at big clubs such as Milan where it's extremely competitive from an early age and this only increases the older players get. Naturally, some talents will prove the club wrong with the benefit of time and hindsight, and one such player is arguably Manuel Locatelli.
Having just scored a fabulous goal with the Italian National Team, Manuel Locatelli is once again at the centre of attention. He has become one of the most sought-after midfielders in Serie A, a fundamental part of Roberto De Zerbi's Sassuolo side and a commanding presence in the middle of the pitch.
Locatelli made his Serie A debut for Milan at the age of 18 in April 2016, with then-manager Cristian Brocchi electing to put the midfielder on as a substitute, replacing Andrea Poli in a 0-0 draw against Carpi. However, Locatelli didn't feature much in the 2015/16 season but would start to make a breakthrough the following season.
Former Sampdoria boss Vincenzo Montella was hired to replace Brocchi, and It was expected that then-captain Ricardo Montolivo would be the main choice of starting defensive midfielder for the side. A mainstay in the national side ever since his Fiorentina days, Montolivo was once one of the finest midfielders Italy had to offer but injuries had unfortunately taken their toll on his performances. Once so dependable, but starting to become a reliability for Milan. Also in the Rossoneri set-up at the time was new signing José Sosa, who put in a few solid shifts but it's doubtful that Milanisti will remember much about the Argentine's largely forgettable time in Milan. However, it's important to note that this was an area of weakness for Milan.
Locatelli was finally given a chance in October 2016 in a league meeting with Sassuolo, Milan were trailing 3-1 at San Siro and Montella pulled Montolivo and finally used the youngster who came on to emphatic effect. The team looked night and day, and they were inspired by Manuel Locatelli's outrageous equalizer to go on and complete the turnaround.
In the following matches against Chievo and Juventus, Locatelli played from the start. Against Juve, Locatelli cemented himself as a fan favourite by scoring the winning goal – an absolute rocket from just outside the box that left veteran goalkeeper Gianluigi Buffon stunned. Locatelli was visibly ecstatic in his celebrations and said this after the game: "I still haven't quite realised what I've done, I scored against the best goalkeeper in the world and put us within two points of the [Serie A] leaders"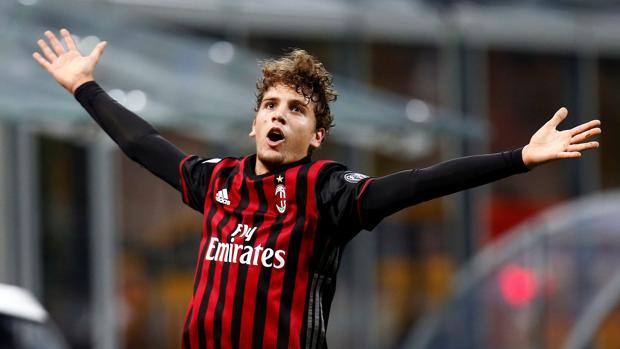 Although the goals inevitably dried up, Locatelli went on to have an impressive season. He wasn't always a starter, Ricardo Montolivo did manage to work his way back into the side and naturally, José Sosa also got his chances. However, Milanisti were very excited to see what would come.
In the 2017/18 season, Milan continued with Vincenzo Montella, although he was sacked in October following a bitterly disappointing draw at home to Torino, suggesting to the management that he wasn't going to turn it around. Thus, Primavera coach and former legend Gennaro Gattuso was promoted to first-team coach and saw out the remainder of the season and the entirety of the following campaign. It's important to note that in the summer of 2017, Silvio Berlusconi sold the club to Chinese Businessman Yonghong Li, who would invest over €200million in the following transfer market and trust his pennies in the hands of Massimiliano Mirabelli, who signed 7 new players including former Lazio captain and experienced Argentinian midfielder Lucas Biglia. Notably, this increased the competition for the regista position, and having paid €22million for his signature, it was natural that the Argentine would be first choice. Unfortunately for Milan, Biglia took a while to get going, having arrived whilst nursing an injury and perhaps struggling to adapt to life in Lombardia. Whilst Manuel Locatelli was certainly not completely deprived of chances, it became clear that Montella and later Gattuso definitely seemed to trust Ricardo Montolivo more. Locatelli was often used as a wide midfielder, (a Mezzala) and this clearly wasn't where his qualities were best utilised. After a frustrating year, Locatelli had seen enough, perhaps feeling mistrusted and unsettled, he left the club he had been with since the age of 11 to join Roberto De Zerbi at Sassuolo.
Sassuolo has a growing reputation as a club that develops young talented players, so Manuel Locatelli was no misfit. It took him a while to get going in Emilia-Romagna, but he's gone from strength to strength and has developed into a fantastic player that has been linked to many top clubs in Europe, particularly Juventus who always seem to be looking for a quality midfielder, an area the Bianconeri might identify as a weakness.
Locatelli isn't the first academy player that the Rossoneri have regretted selling. Notable examples might include Arsenal star Pierre Emerick Aubameyang and Stephan El Sharaawy (who excelled in his first stint at Roma), and they aren't the only ones. Milan's short-sightedness in the latter days of Berlusconi's tenure was a fundamental reason as to why the club struggled so much in the 2010s. However, one might have thought the club under new, progressive management would have learned its lesson.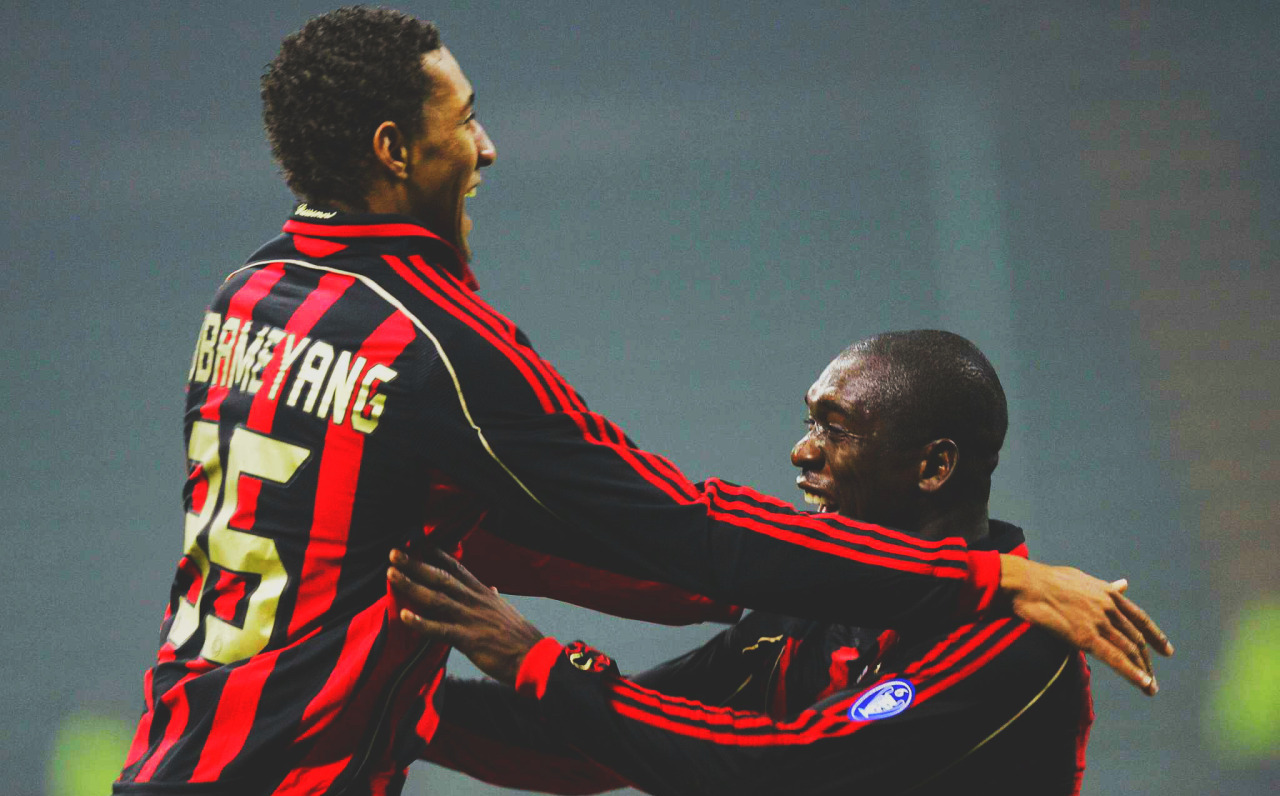 So the question is, why exactly did Milan let Locatelli go? It seemed written in the stars that the moment he walked out of the door he was destined to become another "one who got away". Due to the overspending of the Chinese management, a period of austerity was to come, and sacrifices needed to be made – Locatelli, being an academy product would sell for pure capital gain. Needing to balance the books, Locatelli was, unfortunately, one of the few expendable players at the time who could be profitable on the transfer market. Although showing great promise, the youngster was not a crucial player like Gianluigi Donnarumma for instance. Although arguably proving to be a flop, Lucas Biglia was an inconsistent, injury-prone player over the age of 30 with an extremely high salary. It's easy to point to then-director Leonardo Araújo and say "why did you prioritize an ageing player like Biglia over the development of a highly-talented player of our own?" However, it's important to understand that offloading Lucas Biglia wasn't going to be as simple as it might seem on paper: even if the club were able to sell him, it would be at a loss, but even then – the interested parties would likely be unable to match the wages he was earning in Milan. The fans would have undoubtedly rather have seen Lucas Biglia than Manuel Locatelli leave the club in 2018, but it was unfortunately not a realistic option. In addition, loan signing Tiemoué Bakayoko (although perhaps to the dismay of many, was not signed on a permanent basis) was undoubtedly an upgrade over the Italian at the time and was a fundamental part of Gattuso's team who came so close to Champions League Qualification.
It's also important to bear in mind that similarly to Bryan Cristante (another highly promising Primavera graduate), whose premature departure for Benfica paved the way for Giacomo Bonaventura, Manuel Locatelli's departure eventually paved the way for the arrivals of Ismael Bennacer – who is undeniably a stronger player than Locatelli was in his time at Milan and a fundamental part of the side, and later Sandro Tonali – one of the most promising midfield talents in world football, and despite taking a while to get going at his boyhood club, has really started to come into his own in the second half of the season and his potential for growth is huge.
Ismael Bennacer, Franck Kessié and Sandro Tonali are all under the age of 24 with the Ivorian being the eldest of the trio. Kessié has seemingly been around for ages, making it easy to forget that he is in fact only 24 years of age – players don't typically reach their prime until their late 20s to early 30s, although it's admittedly far from an exact science and highly variable. Locatelli's development in recent years has been hard to watch for any Milan fan, but the reality is that the player likely may never have shined in the way he has at Sassuolo had he stayed at Milan where he wouldn't have been the first choice for his position – although this is mere speculation, for all we know events could have transpired in a completely different way.
In conclusion: yes, Milan clearly gave up on Locatelli too quickly and would be a valuable player for the Rossoneri's current squad which has suffered an injury-riddled campaign. However, Milan fans should be extremely optimistic over the future of its midfield, because it's so very bright.