The Super League is again a hot topic of discussion for all football fans all over the world. The idea for this competition is still alive with Agnelli insisting yesterday, as we reported, that it has not failed:
"The Super League was not a failure... This is a collective work of 12 teams it is not one person or two persons. We have 12 people that signed a 150-page contract which by the way still binds 11 of 12 of these clubs..."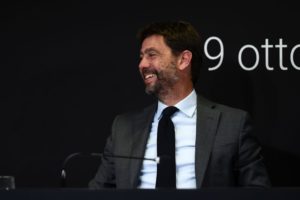 Now, more news are emerging with Voz Populi insisting that the following clubs will be involved in the new elite competition: Real Madrid, Barcelona, Atlético Madrid, Juventus, AC Milan, Manchester United, Liverpool, Manchester City, Chelsea, Arsenal and Tottenham.
There will be a change in the regulations and format of the Super League, however, with the spots not being fixed anymore, opposed to what was suggested last year.