Matchday 35 ended with three points collected for AC Milan in a tough game against Fiorentina. The Rossoneri players of coach Stefano Pioli worked hard on the pitch in both halves of the game. However, there was some struggle in converting the opportunities and a good offside trap set out by La Viola.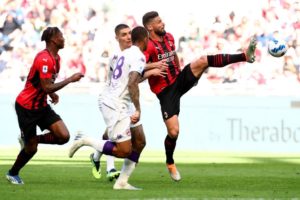 The official lineup of both teams:
The AC Milan team took the field with the usual 4-2-3-1:
Maignan; Calabria, Kalulu, Tomori, Hernández; Tonali, Kessie; Messias, Díaz, Leão; Giroud.
On the bench:
Mirante, Tătăruşanu; Ballo-Touré, Gabbia, Romagnoli; Bakayoko, Bennacer, Castillejo, Krunić, Saelemaekers; Ibrahimović, Rebić.
As for Vincenzo Italiano's squad, they started in this way:
Terracciano; Venuti, Milenković, Igor, Biraghi; Duncan, Amrabat, Maleh; González, Cabral, Saponara.
On the bench:
Drągowski, Rosati; Martínez Quarta, Nastasić, Terzić; Bonaventura, Torreira; Callejón, Ikoné, Kokorin, Piątek, Sottil.
The first half was a really complicated one. The Rossoneri fell into the offside trap a few times and a  goal was disallowed because of it. Fiorentina were also looking for space to catch Milan unaware and score on counter-attacks.
Olivier Giroud received a great through pass from Franck Kessié in the first half, which perhaps was the most clear-cut scoring chance then. But, the French centre-forward failed to score. Pioli's men never stopped trying. However, the first half ended 0-0.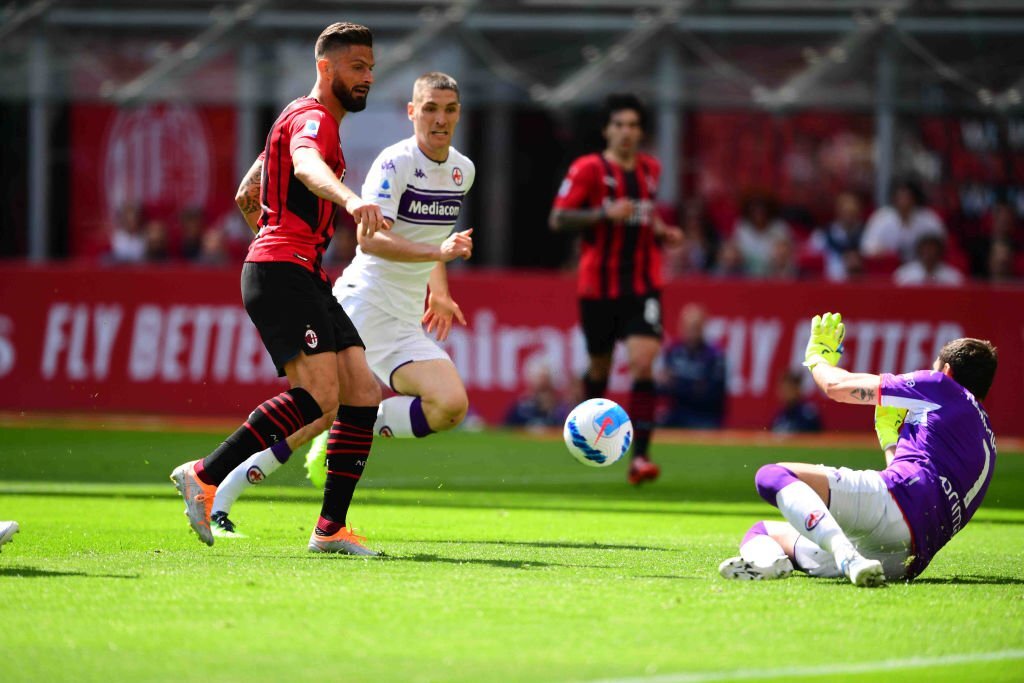 In the second half, there was the same determination from the players who continued to press and even stepped higher up the pitch as the minutes went by.
Rafael Leao finally opened the score on the sheet with a composed finish after a misplaced pass from Fiorentina's goalkeeper Pietro Terracciano.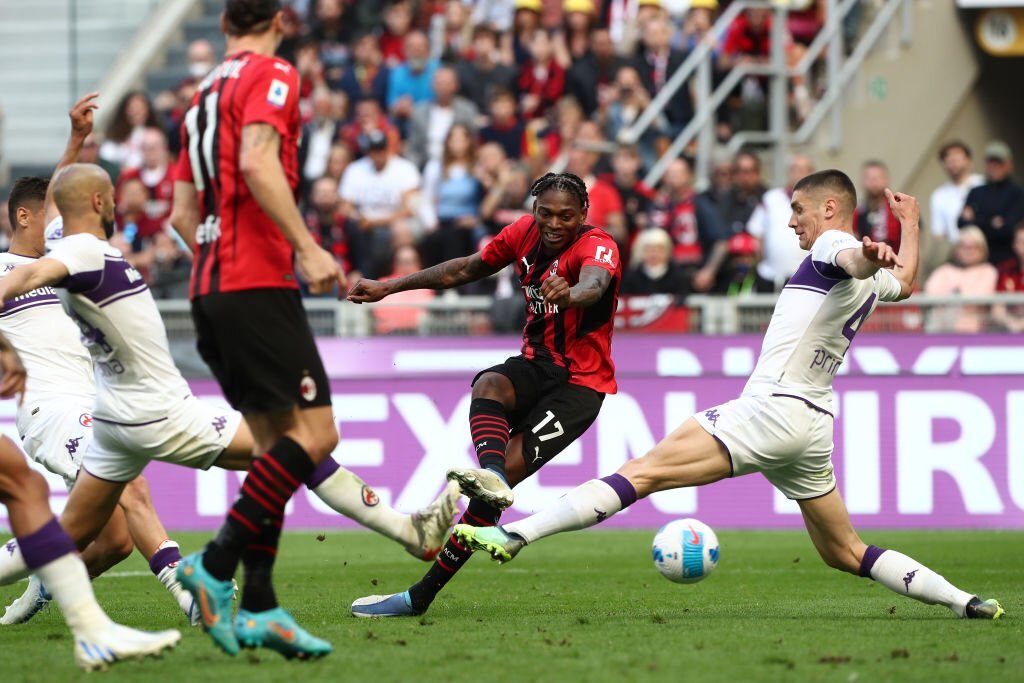 Fiorentina presented a lot of difficulties. But, the precious goal from Leao was enough to secure the win, fortunately for the team. Stefano Pioli can rejoice briefly now. But, there is still a lot more work to do. Concentration must not be broken as three games remain. The Rossoneri need 7 more points in the remaining matches to win the Scudetto.
AC Milan players ratings against Fiorentina are below. Let us know your thoughts in the comments.