There has been much talk about AC Milan's central defender Alessio Romagnoli in the last few months. The player has an expiring contract in June 2022. Lazio are among the clubs said to be really interested in signing him. However, it seems that the negotiations have been stalling due to the gap between the offer and demand.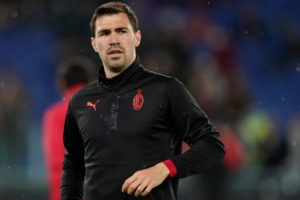 In fact, it was reported before that Lazio's offer is lower than the one submitted by Milan.
Now, according to Sky Sport Italia, it seems that seeing the club captain stay with the AC Milan squad and renewing his deal is not a far-fetched idea. There are indeed 'some chances' of a renewal.