Another loss for AC Milan Women against Juventus this season. This time, the scoreline is 2-1 in favour of the Bianconere. Both of their goals were scored by Annahita Zamanian and Sofie Junge Pedersen in the 30th and 51st minute respectively. The Rossonere's goal came in the stoppage time of the second half by Celeste Boureille.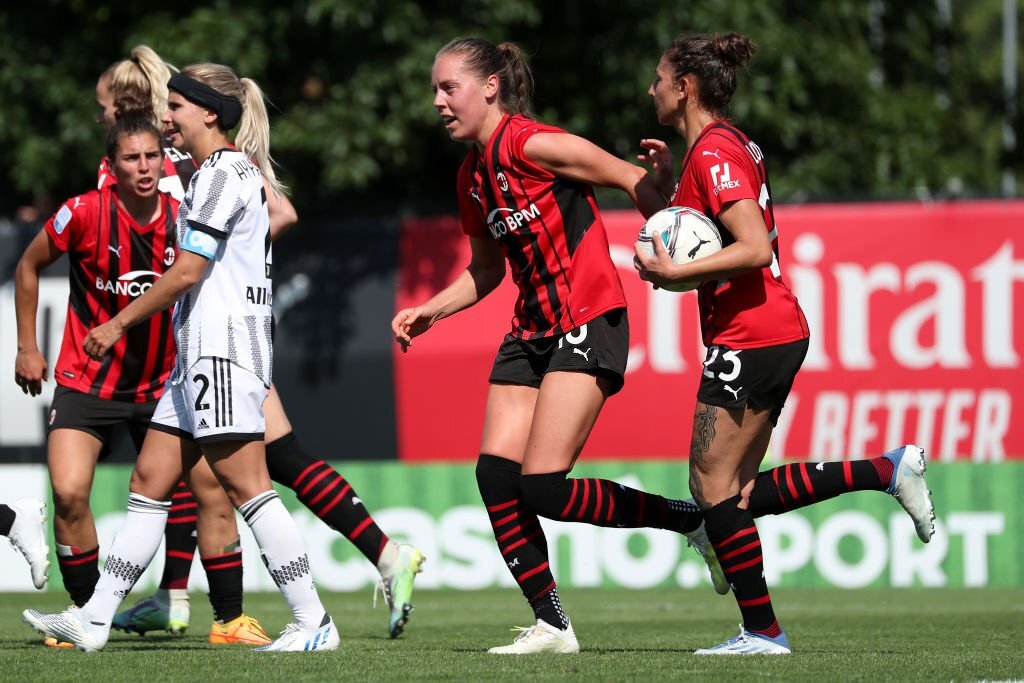 Maurizio Ganz' team finish the Serie A season in the 3rd place with 46 points. They have conceded 20 goals and only scored 8 against the Italian champions after 5 matches this season (Coppa Italia, Serie A and Supercoppa Italiana).
The season ends in third place for the AC Milan women's First Team: 13 points away from the Juventus side and 8 away from the second-placed AS Roma team.