AC Milan coach, Stefano Pioli, has a very big and important game to play at the San Siro tomorrow at 6 PM Italy time. The stadium is sold-out and fans are waiting eagerly for this top clash as only two games remain with 4 pointsn needed to win the Scudetto.
The Rossoneri tactician sat down today with the media in his usual press conference to talk about the coming match and what to expect.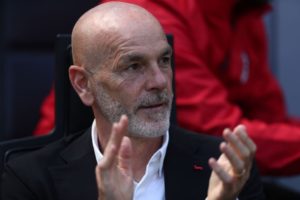 Pioli's statements:
"We have overcome some difficult stages, tomorrow will be just as difficult. Atalanta will force us to play the best football possible."
On the support of the fans:
"Tomorrow having an all Rossoneri stadium can only give us even more energy. We know how good our fans are. In these days,  I have seen a very attentive team…"
The cycle started with the 5-0 loss against Atalanta, can it be closed tomorrow?
"I am absolutely convinced that that humiliating defeat helped us understand many things, but I don't think we will close a circle. Tomorrow is just a very important match. We must not change our mentality. Tomorrow, I expect different things from Atalanta and Gasperini, we don't know who will play. A very difficult match that we have prepared well."
On the tension:
"I think the team will face the match with great awareness, both of the moment and of their qualities. We have overcome many stages, positive and negative, which have helped us to grow. We have been very good up to now, we will have to be better from here to the end."
On keeping emotions in check:
"We don't have to think any further, we have to think about 17:59 tomorrow, when the match will start. We have to keep thinking only about the match, what happens next will depend on how the match will be. Then what will happen will happen, we have the strength to to be able to determine it", declared Pioli.
On the atmosphere in the locker room:
"It will seem strange to you, but I only perceived a small percentage of extra attention, which is very positive. For the rest, the same attention, the same smiles between them, the same desire to work. My intervention isn't needed up until now. We'll see tomorrow."
What do you think the players are feeling:
"I am convinced that they feel the way I do, focused and motivated. We will get on the bus with great positivity and energy because we will have fans who will support us throughout the full match."
Pioli on if tomorrow will be Zlatan Ibrahimovic's last match:
"No, I don't think so. There are two games to go. Last game of Ibrahimovic at the San Siro? I hope not, he is a champion with a capital C. I am not referring only to the technical aspect. I have an esteem for him that is immeasurable. I hope it won't be his last match, but Zlatan has the intelligence to decide for himself."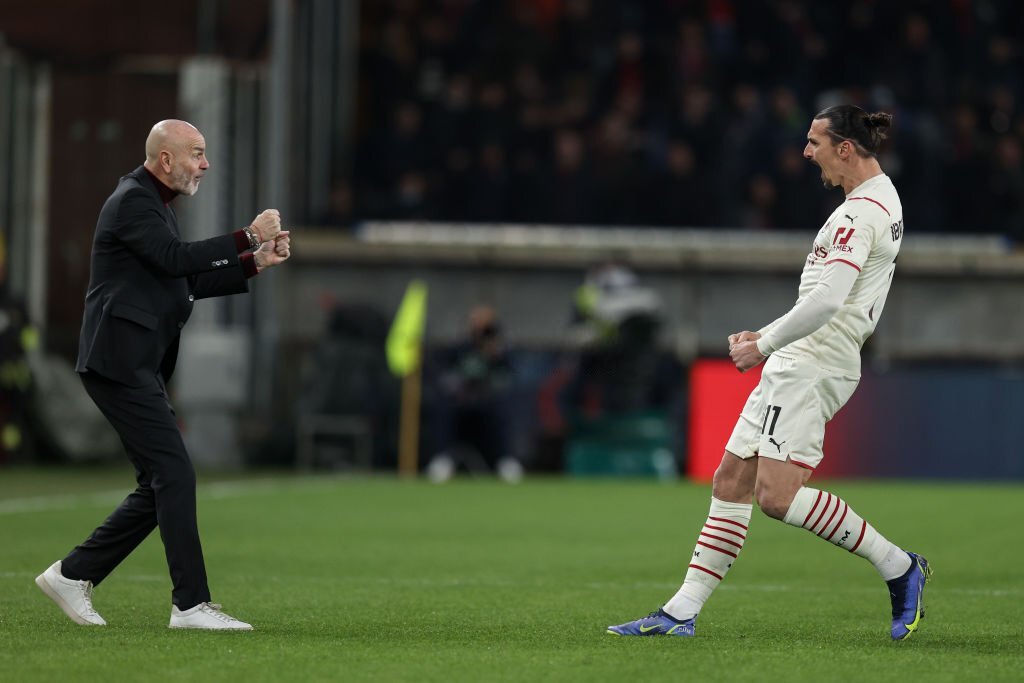 On the match against Sampdoria after the loss to Atalanta:
"I remember the banner of the fans well, I understood how close our fans were to us. They put that banner before the game, they supported us despite the fact that we couldn't win. They hadn't forgotten the ugly figure but they wanted to help us recover…"
On Ante Rebic:
"Ante is a player of very important quality: technique, physique and character. He had more problems this year but now he is very well, he is an important player for us."
Milan convinced at Bergamo but fail against Atalanta at home…
"It's difficult to answer, if there is a team that does not change between home and away, it is precisely the Atalanta. Sometimes football is very strange, just look at Atalanta's results this year. Tomorrow will be a match between teams that want to attack with intensity. The quality will make a difference."
On Inter:
""I don't care, I'm not thinking about what Inter can do. We don't need any other motivation because we are already at our best from this point of view."
Pioli on Hellas Verona and Atalanta:
"They play similar football, but Atalanta often change their matches. We will have to be good at understanding who will come to pick us up and move accordingly, if you move a lot and well you can find more space. It's a team of excellent level, it will take a Milan with a high performance to be able to overcome these type of teams."
Is Pioli the right man for Milan:
"When things work it is because all the members of a club go in one direction and we have to continue like this."
How was the week of preparation?
"The week was very normal for our habits: there are collective and individual talks, through videos and technical tactical situations. I didn't have the need to make motivational speeches, they are all concentrated and attentive."
From Rangnick to the confirmation renewal after the Sassuolo game and now a Scudetto race:
"I was happy. I have always had a lot of faith in my players, they have always shown me qualities, and not just technical ones."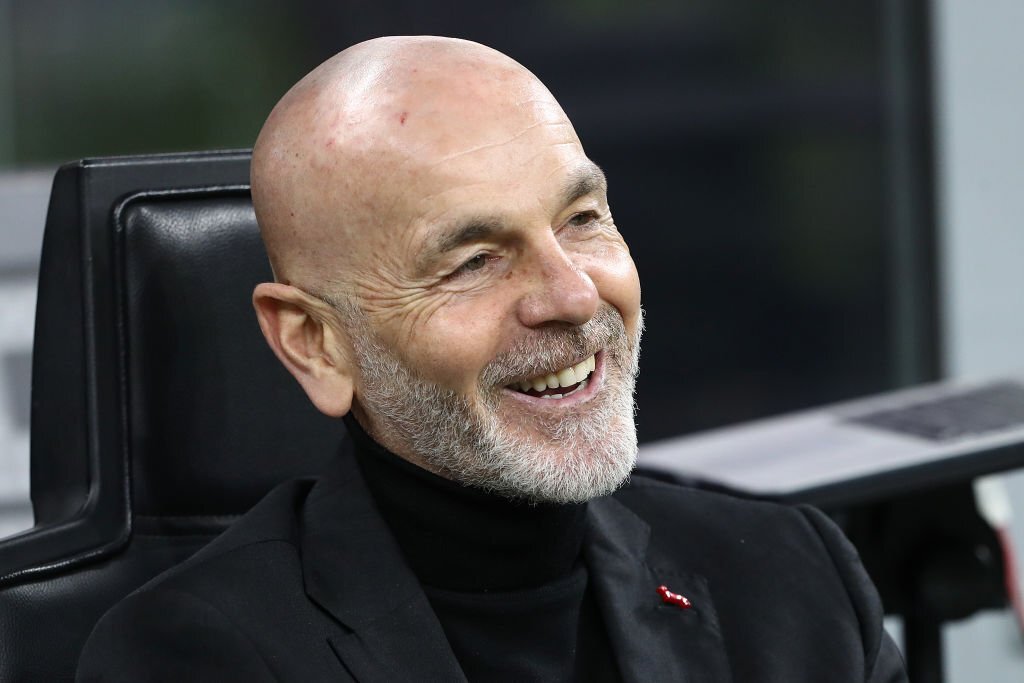 On how will Atalanta attack:
"First of all, I think that when you face two different game systems for our full backs there is a lot of work to do. It will depend a lot on how Atalanta will make the exit, we will have to be good at taking positions that can give us advantages.", said Pioli.
On Sandro Tonali:
"Santa Lucia is out of season (laughs, ed). He did the week like all her companions, with attention and availability."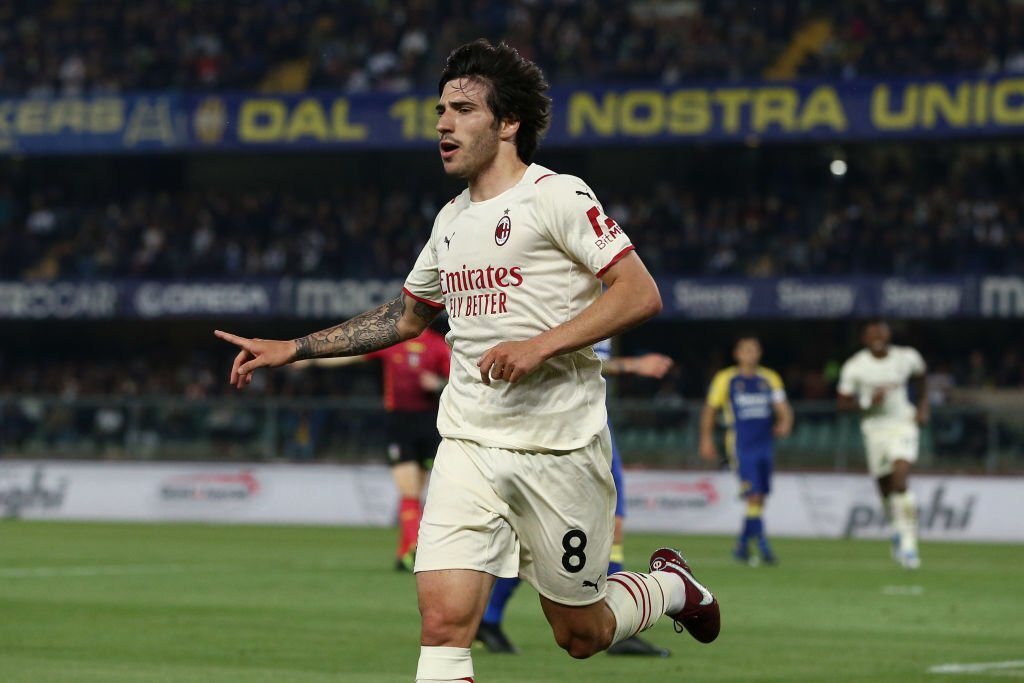 Do you have a moment in your heart after these years at Milan?
"I think our fans are unique. They were definitely, absolutely, fantastic when they couldn't come to the stadium but came here in front of the start of the decisive matches. We felt all their support, now that they can be present and we feel them. Tomorrow, we will have to be one and stimulate each other."
On last season's game against Atalanta at the end of the Serie A campaign:
"We had a bad mood after that Cagliari game, on Wednesday, we organized the barbecue here at Milanello. Sometimes there are situations that you have to live and share."
Is there a question we never asked you but you wanted to be asked?
"There is a beautiful one, but it is not the right time."
Pioli on leading a group of young people and competing for a trophy:
"Talent and a lot of availability for daily work. Talent and sacrifice and the desire to improve: my boys have never lacked this."
On the coming match against Atalanta:
"I think there will be moments in which we could be more aggressive and others more wait-and-see. We will have to read the events of the game very well, read them quickly and interpret them quickly.We have very fast players who can give us advantages."