It seems that InvestCorp are now out of the race to purchase the AC Milan football club due to not coming to an agreement with Elliott on the structure of the offer. RedBird, on the other hand, though, now have a clear field ahead of them towards striking a deal with the current Milan owners.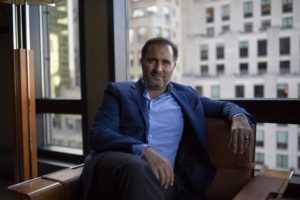 As reported today by La Gazzetta dello Sport, closing the deal is near. The US fund wants to return to the elite of football, but no crazy expenses. There is a good chance, though, that there would be an immediate signing of a great name. That is the philosophy of Gerry Cardinale.
The owner and chief executive of RedBird has a certain method: mainly signing young stars on the making thanks to data and extensive scouting. In short, following in the steps of Elliott Management Corporation. The current management of the team shall be confirmed, both on the pitch and behind the desks. The focus will remain on young people, even if there could be a big initial purchase to strengthen the team that won the Scudetto and make it competitive also in Europe.
Seeing other clubs owned by RedBird in different sports are operating, though, it can be understood that the attention will remain strong on young players looking for them around the world, with the desire to train top players instead of hiring them ready (and expensive). So, pay attention to the scouting sector, even if not only on this:Redbird sees in Milan the potential of a historic brand like the New York Yankees, therefore probably will not fully replicate the management of Toulouse, taken in Ligue 2.
Milan is the team that has just won the Scudetto and has one of the richest palmares in the world. And also thanks to Milan, Cardinale's fund aims to make another leap into the world of sport. Currently RedBird manages 6 billion dollars which will soon rise to 11, so it has the necessary capital to be used in the transaction with Elliott which will close in a very short time. Like the current owners, RedBird will aim for gradual operations, to bring Milan back to the top even in the Champions League after so many years of emptiness. A void that seemed cosmic to the fans, but the previous ups and downs and the current success show how useless it is to try to take shortcuts. Not even RedBird will take them, However, if he decided to invest over a billion in the Rossoneri club, they did not do it to get by without hope in the international stage. Because Milan had built its charm on the European and international cups and competitions, and those are the successes that can further increase the value of a brand that is finding itself. The next step will be a permanent place among the top clubs in Europe.