Zlatan Ibrahimovic was an important part of the AC Milan's return to the podium. His experience and presence on and off the pitch helped the team grow, without also forgetting his goals and assists that weigh heavily even when they are few due to lack of appearances as he suffered physical issues and injuries. The Swedish centre-forward who is 40 years of age has no plans of stopping. In fact, he had a knee surgery in order to get back to a better physical shape so he can be able to contribute to the squad in the new season. He wants to continue playing with the red and black faithful.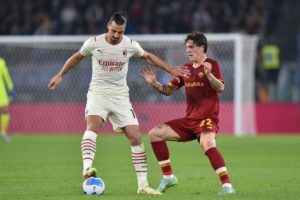 Ibrahimovic does not skip training
According to what is reported by Corriere della Sera, the former Ajax, Juventus, Inter, Barcelona, PSG and Manchester United star has a great motivation to get back to the pitch (by 2023). The report claims that he has been working on recovery and did not skip even one day of training in his tight schedule.