Junior Messias will be redeemed by AC Milan, reported Gianluca Di Marzio yesternight.
According to other sources, the player will be sealing a permanent transfer to Milanello soon a the club is pushing to sign him from Crotone on a much-lower transfer fee than initially agreed upon.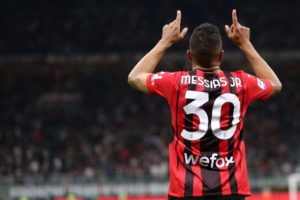 (Photo by Sportinfoto/vi/DeFodi Images via Getty Images)It should be noted, however, that once the player joins Rossoneri, then he will occupy a non-EU member spot, inevitably influencing the Rossoneri market.
As per MilanPress, a new meeting will take place between the club directors of Il Diavolo and Crotone to discuss the deal further and define the terms.