Alessio Romagnoli who lifted the Scudetto as AC Milan captain in his last year of contract with the red and black faithful is yet to land on a new team as he looks for a new experience. An agreement over a renewal with Milan was not found. Since then, the player has been linked with a move to the Biancocelesti, a club he cheered for since his childhood days.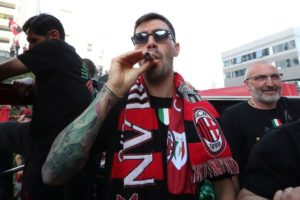 Now, according to what is reported by La Repubblica, Lazio are struggling to agree on the net yearly salary to be paid for the central defender and especially, they are failing to meet the requests of the agents in terms of commission fees.
The newspaper adds that a new Serie A club could be the surprise destination of the former Milan captain and that is Napoli. In fact, they could sell Kalidou Koulibaly (Juventus among clubs interested) and they might be thinking of replacing him with Alessio Romagnoli, in the event a sale takes place.