AC Milan is missing quality in the right-wing when compared to the left flank which is occupied by Rafael Leao. That is why, the club managers Paolo Maldini and Frederic Massara could be looking to secure the arrival of quality player in that position in order to improve the offensive department of head coach Stefan Pioli's team.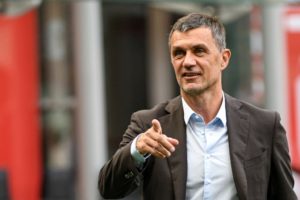 AC Milan identify 'the new Asensio' profile from La Liga...
As per what is reported by Calciostyle.it, Ferran Torres (who also plays on the left wing) of FC Barcelona is among the many names being followed by the Italian champions.
The player in question, however, is valued by the FC Barcelona board at around 45 million euros. According to the same source, Barça will not give discounts mainly for two reasons: the first is that Torres obviously has a lot of interest from several clubs and the second is because he has a contract expiring on June 30, 2027.
A factor that might help Milan is that the versatile forward, Ferran Torres, might look for a move in order to find more space after Lewandowski's arrival. For now, Milan just keep an eye on the player, nothing more. But, Calcio Style cite Spanish sources who are sure that the Rossoneri's interest in the 22-year-old is serious.