AC Milan's central midfielder, Sandro Tonali, spoke to Milan TV from Dubai. Here are his words:
"The long break? It is an unusual thing, but you have to be ready for anything in football. This thing also puts us to the test and these first three months, with a game every three days and such a long stop. We have to be ready for anything and do better than the first part of the season."
How did you spend this vacation?
"The most important thing about this break was rest and recovery. Now it's time to get back on the pitch, to restart and have a freer mind, to play without thoughts."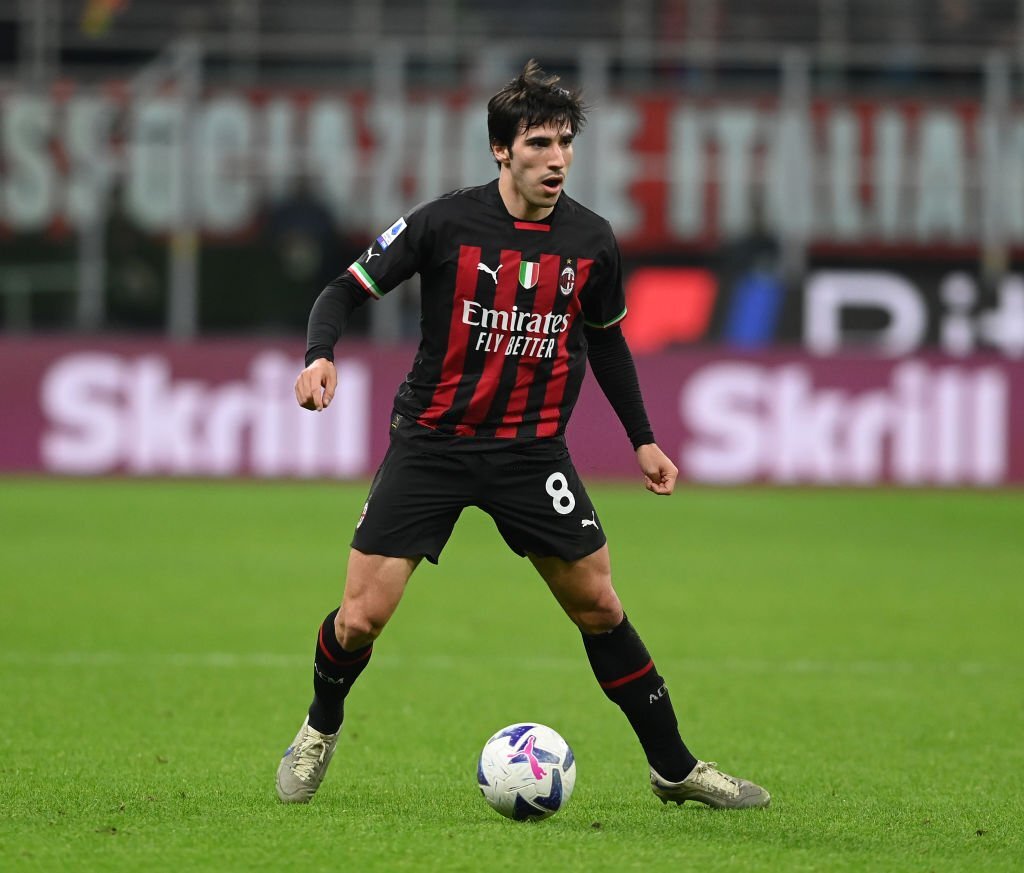 On the World Cup:
"I heard from Rafa (Leao), Simon (Kjaer), the French and also from Charles (De Ketelaere). They told us what the climate is like and what kind of world championship it is. It's good for Theo and Giroud that they're still there and we wish them all the best."
Tonali on those who were close to him in his difficult period of his career:
"First of all my family and my girlfriend, then the staff who are close to you and who, over the years, become attached and give you the advice you need."
On his progress in Milan:
"We have made great strides forward. We started from the basics and, brick by brick, we managed to win a championship like last year's. We have a strong, level team that can fight in every game. Last year's championship showed us that our path is the right one."
On the pressure of the Scudetto:
"It is difficult to explain it, but both the good and the bad moments must be lived with emotions. You have to give a lot to Milan, always. The bar must be high and everyone expects a lot and we can never lower the tension and the level. We know we are Milan and we must always give our best. We are used to playing as Milan players and we will have to do it for all the games between now and the end of the season."
Tonali on Stefano Pioli:
"He is a humble person who helps everyone. For me, he knew how to work with me. He always talks to me. It was essential to have him in my career at Milan and I thank him. For us he is our helper even before being our coach. He helps you a lot, on and off the pitch."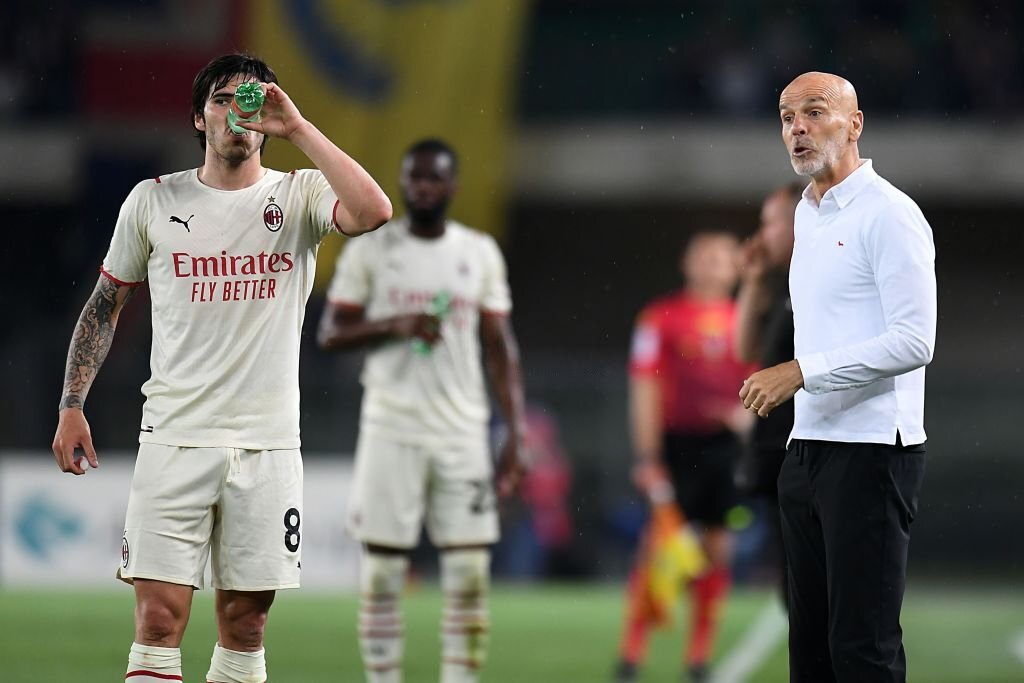 What does it mean to be a leader?
"Here at Milan we have many leaders. Starting with Ibrahimovic, who is the most leader of all. He is as if he were another coach. He has more experience than all of us combined. He has helped us a lot and can still help us a lot in the step that we can all do together. Ibra, Kjaer himself have played in several European championships, they have won and they know what it means to win and confirm themselves and they are the first leaders who can drag us forward", declared Tonali.
On the new signings and their inclusion:
"We are a young group and it is easy to integrate into our team. We have an open group, where everyone is willing to do anything for their teammates and this is something that made the difference last year."
What do you dream to achieve in 4 or 5 years?
"I hope to play many more games in the Milan shirt and I hope to win and wear the Milan shirt as much as possible."
Tonali continued:
"Anyone who has played for this shirt knows what it means to wear it. Two months after winning the Scudetto, we understood what it means to win with Milan. We hadn't realized right away. We are proud to wear it."
On the second part of the season:
"It's nice to have so many games. We know what it's like to play every three days. We are ready, very ready for this and this preparation will serve us precisely for this. We expect many things, first of all to win thinking match by match."