AC Milan's diretors are faced with the task of creating a strong squad and evaluating the performances of the squad players with the help of the coaching staff.
The Rossoneri management, in this sense, are not only looking at possible new signings, but also at possible exits of players who do not give the desired contributions to the team.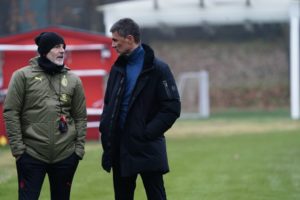 According to what is reported by Calciomercato.com, Ante Rebic's future with the red and black faithful is not so certain. He's been struggling a lot with injuries and AC Milan could choose to let him go in the summer transfer window. However, the Croatian's exit could only  be allowed if the club receive an offer around 15 million euros.
Meanwhile, here's the Rossoneri's 'real problem' in renewal talks with Rafael Leao.