AC Milan's Paolo Maldini spoke to the microphones of Sky Sport Italia after the match against Lazio in which the Rossoneri lost 4-0 at the Olimpico stadium. Here are the words of the technical area director:
"If the confidence remains in Pioli? This is a question which I was hoping not to hear. I have to answer you yes, because honestly after what has been done, this question seems really..."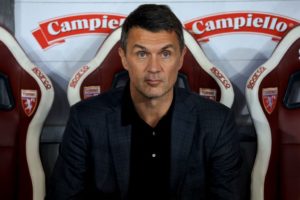 He added:
"If this worries me? They don't worry me, we dominated against Roma and they were undeservedly drawn. It is very clear that from a technical, tactical and psychological point of view it is not our best moment."
Maldini continued:
"We are second, I remind you. After 7 years the team qualified for the Champions League two years ago, won the Scudetto last year deservedly, and is now second and I understand the criticism. The team comes out with the usual things, with compactness. The facts say that the team isn't playing well, it's not in a great psycho-physical condition, but it's there."
On the mercato:
"The teams want to strengthen themselves, but we won't budge from our ideas of recent years. Don't expect signings like English teams or some Italian teams."
He added:
"If I will talk with Pioli? We talk every day, we have the opportunity to talk before and after training. We are disappointed, we have lost the chance to get to 2 of the 4 competitions we could have reached. Napoli are having a fantastic championship, if they score another 50 points no one will take away the Scudetto."