AC Milan managers, Paolo Maldini and Frederic Massara, have to reinforce the team with an important signing or two in the future in order to avoid such difficult periods like the one the squad is going through right now.
According to what is reported by Rai Sport, the Rossoneri received an important offer to sign a strong winger.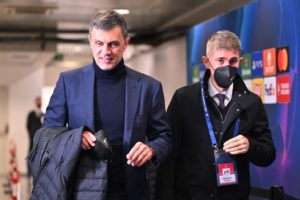 According to the report, the player who was offered to the Rossoneri directors is Allan Saint-Maximin, again.
Newcastle made more contacts with the red and black club to offer their star once again. The English club proposed a loan transfer  formula with the option to buy. It is a solution which is possible for Milan and appreciated by the club directors and the owners. However, Paolo Maldini's response was: "No, thank you."
The reason behind the rejection is the buy-option suggested by Newcastle United which was set at 40 million euros, a fee that is simply way too high for the Serie A giants, AC Milan.