AC Milan have not made any significant signings this winter. The Rossoneri only signed Devis Vasquez, a 24-year-old Colombian goalkeeper who came on a deal which cost around 500 thousand euros in total.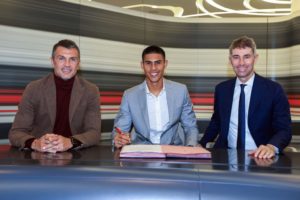 According to what is reported by Il Giornale, there are rumours and indescretions about the red and black club, on Zaniolo, the extra budget which was requested by technical area director Paolo Maldini and also on Hakim Ziyech.
The club directors did not receive an extra budget to be able to sign one between Zaniolo or Ziyech (the Morocco international earns a high salary, around 6 million euros net per season). Due to this, there may be some tension between Paolo Maldini and the club's higher management who have a different vision and philosophy.