Last summer, AC Milan made a bold move to sign Belgian playmaker Charles De Ketelaere from Club Brugge on a deal worth a reported 35 million euros, bonuses included.
The 20-year-old was seen as a bright prospect with enormous potential, but his arrival also came with a lot of pressure and expectation, considering the hefty price tag that exhausted most of the Rossoneri's market budget.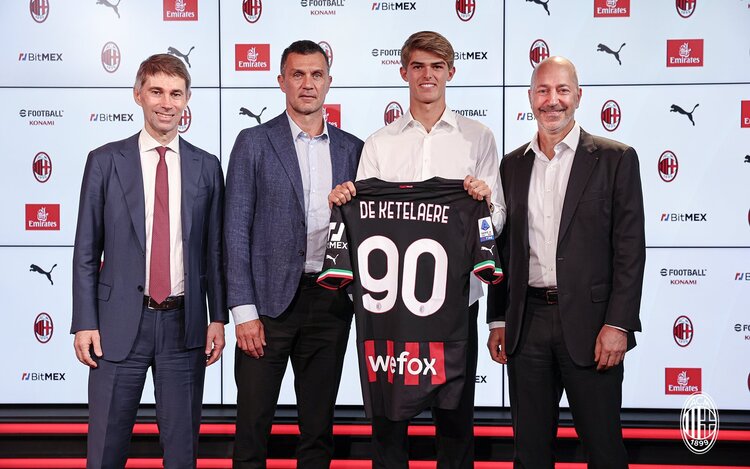 De Ketelaere's transition from the Belgian league to Serie A has been anything but smooth. The youngster struggled to adapt to Stefano Pioli's tactics, and his performances were inconsistent, to say the least. The demanding nature of the Italian top-flight can be challenging for a young player, especially one who is expected to deliver instant results.
However, there were glimpses of De Ketelaere's potential in some matches. His technical ability, vision, and passing range were on display, but he struggled to find his footing in a team that was already grappling with form and injury issues. As the team suffered four consecutive losses and exited the Coppa Italia, the pressure on De Ketelaere grew even more significant.
Last night, AC Milan secured a much-needed victory against Torino, but it was a game that saw De Ketelaere only play around 12 minutes, not contributing much to the result. With his contract expiring in 2026, the question now is how the young Belgian can rekindle his form and revive himself at Milanello.
To do so, De Ketelaere must work hard on improving his physicality and his tactical understanding of the Serie A game. He needs to learn how to operate in tight spaces, adapt to different formations, and become more decisive in the final third. But most importantly, he must remain patient and trust in the process, knowing that his time will come.
De Ketelaere has shown flashes of brilliance, and his potential is evident. With the right guidance and support from Pioli and the team, there is no reason why he cannot fulfill his promise and become a star at AC Milan. As the team navigates through a challenging season, with many ups and downs, De Ketelaere has the opportunity to prove his worth and show why he was worth the investment. It will not be an easy journey, but it is one that he must undertake with courage and determination.
In the end, the story of Charles De Ketelaere at AC Milan is still being written. He has a chance to make it a tale of triumph, of a young player overcoming the odds and fulfilling his potential. And if he can do so, it will be a story worth telling for years to come. The journey may not be easy, but the tannoy echoes of the San Siro are waiting for De Ketelaere, urging him to become the player he was meant to be.