AC Milan's winger, Alexis Saelemaekers, has sat down with those at dhnet.be as he granted them a lengthy interview. Here are his words:
"When you play in big competitions like the Champions League, it forces you to grow very quickly. You don't have the chance to make mistakes. At Anderlecht, I was a son of the club and they passed on some youthful sins to me. Also In my private life many things have changed. This helps me a lot in my daily life."
Who does your girlfriend support?
"Milan, naturally. Otherwise, there would be problems." (laughs)
On the collapse of the team:
"The World Cup was a factor. We brought back players who were late in preparing and played most of the friendlies with a team far from the standards. And we lost almost every match. This gets into your head and you come back to the league with a negative outlook. But we have to get back up and play every game to the fullest. Nothing is lost this season yet."
Saelemaekers on the ambitions for the Champions League:
"We have the ability to go to the final. We play in Milan and we don't have to limit ourselves. Otherwise there is no point in playing against Tottenham. We are very ambitious and this is normal in a club as demanding as Milan."
On the error on Morata's goal in Juventus-Milan 1-1:
"The hardest moment I had was after a game. I made a small tactical mistake that cost us a goal by Morata (1-1 in September 2021). Fans supported me. It's not easy when 200,000 people send you hate messages on social media. Staying mentally strong is not easy in a moment like this. But this shows how much they love the club. And also how much they love me, because they want the best from me. It teaches you a lesson: you don't make the same mistake again. The fans have a responsibility in this learning process."
On the criticism received:
"Some people get help, but I internalised a lot. I tried to prove that it didn't hit me, even though it did. It struck me, but you have to try to forget as soon as possible and manage your emotions well."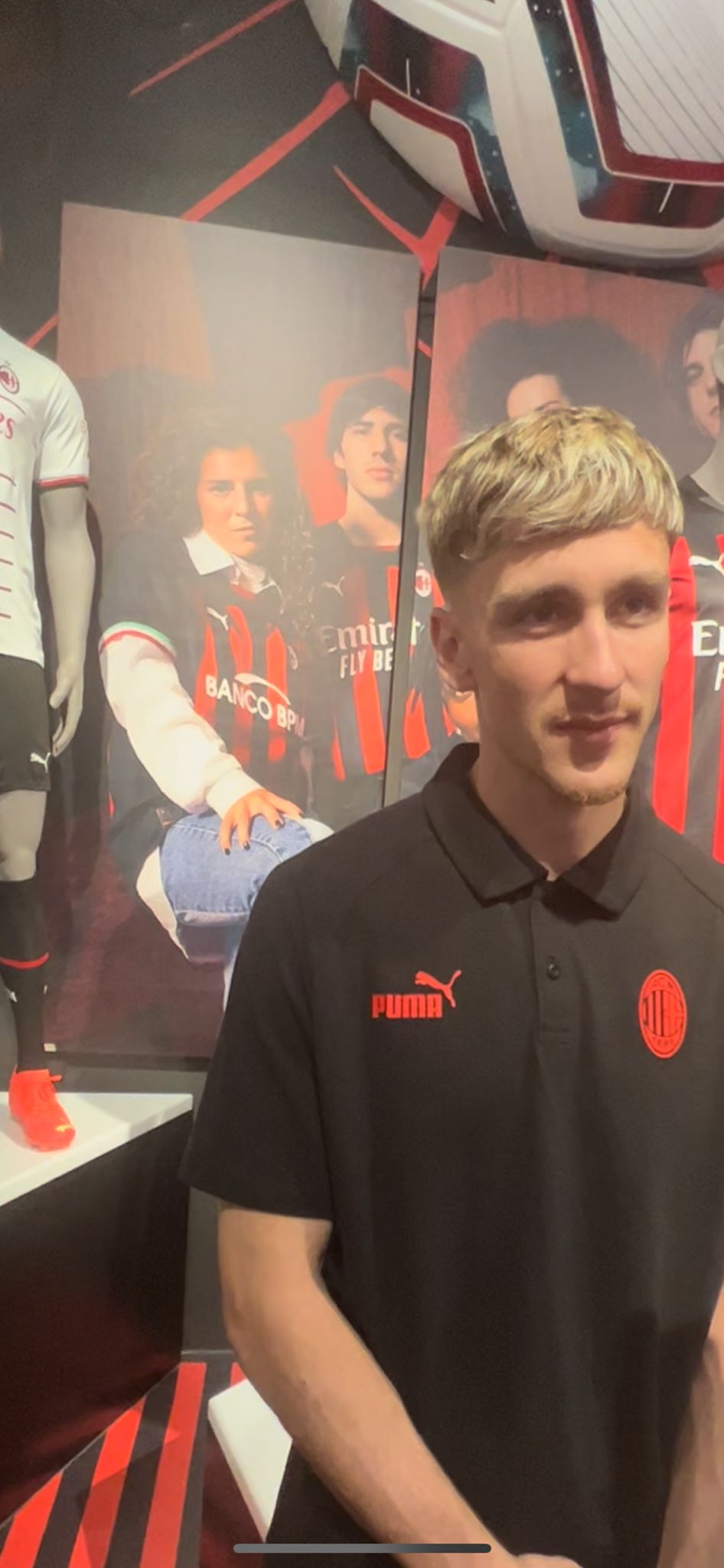 On Charles De Ketelaere, Saelemaekers said:
"When you arrive in the team and you have a difficult moment, the fans start criticising. It happened to me too, but Charles will come out strengthened. I'm not worried about him. You can see he has all the qualities for the top level He will gain confidence and make his way little by little. I am convinced that we will soon see the great Charles, the one we know in Belgium."
On Divock Origi and Aster Vranckx:
"I have to admit that I arrived at a time when Milan weren't doing very well while they arrived as reigning champions, in a well-established team. It's more difficult to fit in. When I arrived in January 2020, the team didn't do so well and there was obviously more space. But Charles, Divock and Aster will adapt to Italian football, which has its particularities. I try to help them on a daily basis. For example, I helped Charles find his apartment. But my advice the greatest is to learn Italian as soon as possible. Here, everything is done in this language. Even in the city it is not always easy to find people who speak English. The problem is that in the locker room there is a large group of about ten people who speak French. If this had happened when I arrived, maybe I still wouldn't speak Italian."
On goals and assists, he said:
"I know. I have to balance the team and I have many defensive tasks. I do a lot of racing and it's not always easy to have the energy for the last move. This lucidity is a point of work in training, even if I know the coach is happy with my contribution", said Saelemaekers
He added:
"I have the mentality of always wanting to help the team. I will always make the necessary runs. I don't care whether or not it shows up on the outfield. As long as we win and the manager likes it, I'll keep doing it."
On Olivier Giroud:
"I often watch him in training. It's impressive to see how he keeps his calm in front of goal. We have different roles on the pitch, but I learn from him. Sometimes, I make fun of him by saying that at my age he still played in the lower divisions (Giroud played for Tours in Ligue 2 at the age of 23), but I have immense respect for his career. He always believed in himself when many doubted. And here he is, the top scorer in the history of the French national team. He is still too often denigrated and this saddens me. I am happy to say that he has become a true friend because he is a nice person, with a lot of humility. We even spent part of the holidays together. Our faith also brings us closer and we regularly talk about religion. Olivier is important to me, he helps me on a daily basis."
Saelemaekers on competing with Junior Messias for the right-winger position:
"It's important for the coach to have two competitive players who can give the team a boost. It's hard to accept at the beginning. Messias and I, we respect each other. He is much more reserved. He doesn't talk much, even with the rest of the group. But in Milan we are a family and there is no tension or hatred."