AC Milan's parcours has been far from positive in Serie A this season, the club has suffered a series of significant setbacks especially since the start of the 2023 year. Despite the Scudetto worn proudly on the chest, the momentum has not been carried forward by coach Stefano Pioli and his team, much to the disappointment of the fans who wee expecting a lot more.
The previous summer transfer window failed to meet the requirements. In addition to that, the departure of Franck Kessié on a free transfer to FC Barcelona has only added to the club's list of problems. The midfield department now continues to struggle, leaving a tactical dilemma and puzzle for the head coach, Stefano Pioli, to solve.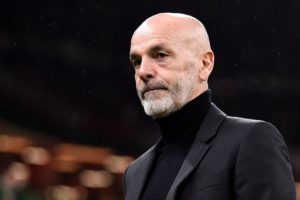 Tactics, tactics, tactics…
The coach experimented with a 3-man defense formation in the aftermath of several crushing defeats, and while there were some positive results, they were not sustainable. The negative Serie A results have emerged yet again, and the latest was a 3-1 loss to Udinese in Udine which left a really bitter taste in the mouth.
Unhappy players at Milanello?
It is also clear that some players are disconent with how things are, that much is undeniable with Zlatan Ibrahimovic (who was excluded from the Champions League squad list due to not being physically fit) expressing concern for his teammate Rafael Leao: who has been going through a rough patch: "He doesn't seem happy at the moment and has a lot of pressure." Perhaps this discontent for the Portuguese player is due to not being able to perform at his best level in the new role. Rafael Leao thrived more, in fact, as a left-winger, as he was able, then, to take on defenders in more one on one situations.
Ibrahimovic also questioned the team's ability to play like the current champions of Italy that they are suggesting a lack of experience, here's what he said: "This team doesn't have the experience to play as champions of Italy…"
Central defender Simon Kjaer, currently representing the Danish national team, expressed his disappointment at being left on the bench. He also said some rather thought-provoking statements: "The Tottenham game was perhaps my best performance since my injury. I haven't played since then and, of course, I am disappointed and tired."
Aster Vranckx has also hinted that he wants more minutes to prove himself and redeem himself on the field by saying the following words: "I will continue to work hard. I hope to play more minutes soon. If I am thinking of solutions for the future? Sometimes, we will see.".
The disappointment is palpable among both fans and players who had hoped for a different outcome this season. However, there are rumors that Pioli is studying a return to a 4-man defence, offering hope for a much-needed turnaround after the international break.
AC Milan's season may still be saved… Champions League is key.
The return of the AC Milan of last season to top form and a fight for a top-four position in the Serie A standings, and even a spot in the Champions League semi-finals, is still within the realm of possibility and for that, every player must put 110% on the pitch and revive that mentality which earned them a Scudetto last season.
Not our best night 🙁 The Rossoneri lose 3-1 against Udinese 😐 pic.twitter.com/p1XBrENwhg

— MilanReports (@MilanReportscom) March 18, 2023