AC Milan's midfielder, Tijjani Reijnders, has started the season in a convincing matter. Then, he made his debut for the Dutch national team. Now, he is thinking about the Derby della Madonnina. These are all great milestones for the player who has important talent to showcase.
On occasion of the derby, Calciomercato.com published a story about how the former AZ Alkmaar player who is 24 years old was wanted by Inter.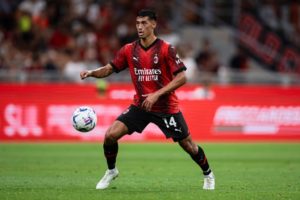 In fact, when the scouting department presented his profile, Pioli didn't want to know more: 'He's my favourite, he must be signed.'
A deal worth 20 million plus bonuses, a long and difficult negotiation with AZ Alkmaar. Now, however, all the efforts have paid off because Milan has a strong player with great room for growth in their hands.
Reijnders vs Lazio sparked the interest of both Milan clubs...
Reijnders had a great run in the Conference League with AZ Alkmaar, eliminating Lazio. It was precisely that outstanding performance at the Olimpico that caught the attention of both Milan and Inter.
As per the source, the Nerazzurri considering signing Tijjani and even made contacts with the player's agents. However, negotiations did not start then.
Instead, Geoffrey Moncada and Antonio D'Ottavio went straight to negotiating for the purchase of the plyer. Giorgio Furlani also managed to found a common ground for an agreement with AZ Alkmaar, even beating competition from La Liga giants FC Barcelona.