AC Milan's club owner, Gerry Cardinale, is keen on hiring Zlatan Ibrahimovic to be his advisors for matters around the Rossoneri world and also to be close to Stefano Pioli and the players.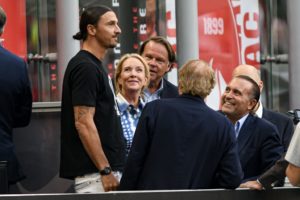 There is great excitement within the Rossoneri because everyone knows how important it is to have someone like the Swedish champion back in the club.
As reported by those at Tuttosport in this morning's print edition, his return would be crucial for head coach Stefano Pioli.
The two share an excellent relationship. 
The players also look up to Zlatan Ibrahimovic and he has the respect of the club executives as they would have him as an icon and a point of reference for them to engage with.