Another excellent transfer was made today by Milan Women since they bought the services of the Japanese international player, Yui Hasegawa. It is a promising transfer that could only be fruitful for Milan since this player has all what it takes to succeed in Serie A Women and with a team like Milan. She is a player of experience, talent and intelligence and she can play at different positions on the field.
She is mainly a left midfielder who has usually played in a 4-3-3 formation with her previous team Nippon TV Tokyo Verdy Beleza. Yet, she also played as a left winger with her national team, Japan, at many instances like during the 2019's World Cup during which she was able to expose her talents and get even more fame by scoring a beautiful goal against Netherlands after escaping from falling into the trap of the offside position on purpose as you can see below.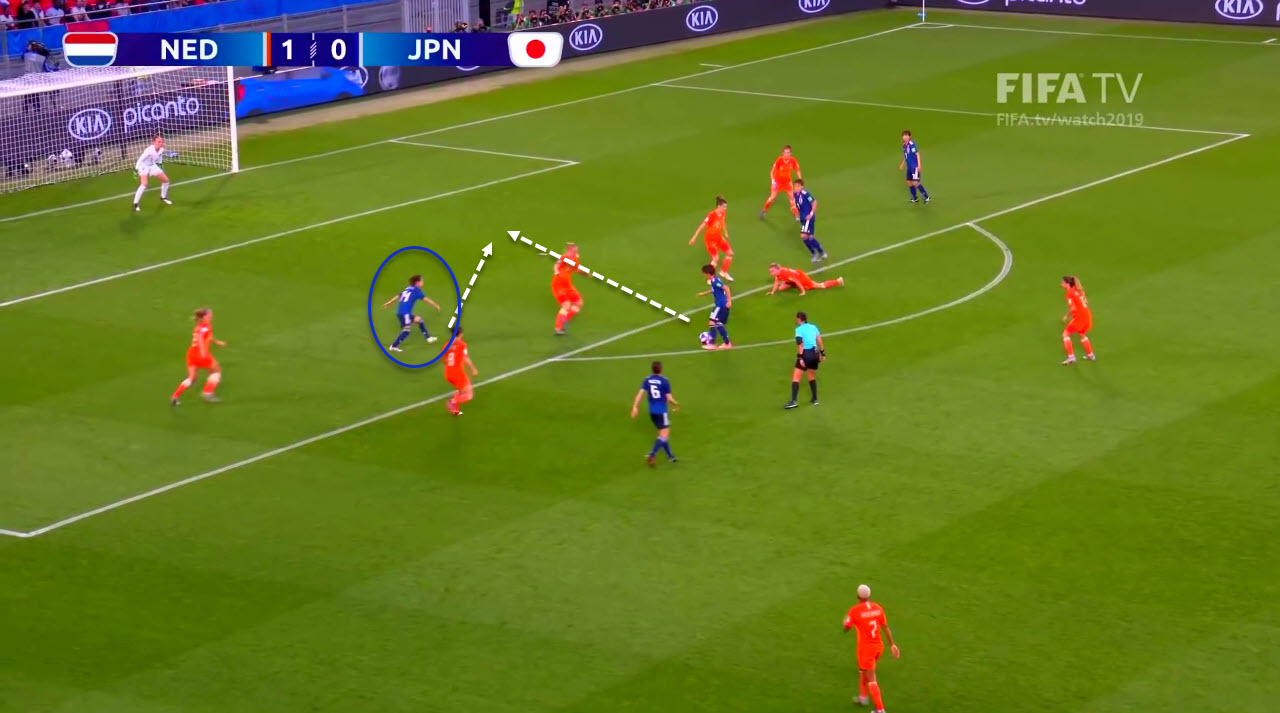 She is also a player who has a great tactical awareness and sense of positioning. That's why she is excellent in terms of movements and always makes fruitful penetrations. You can see below for example how she started penetrating in the final third and moved towards the box in order to receive the ball back in a one on one situation with the goalkeeper knowing that she was the player who initiated this whole action. And the end, she also scored this goal.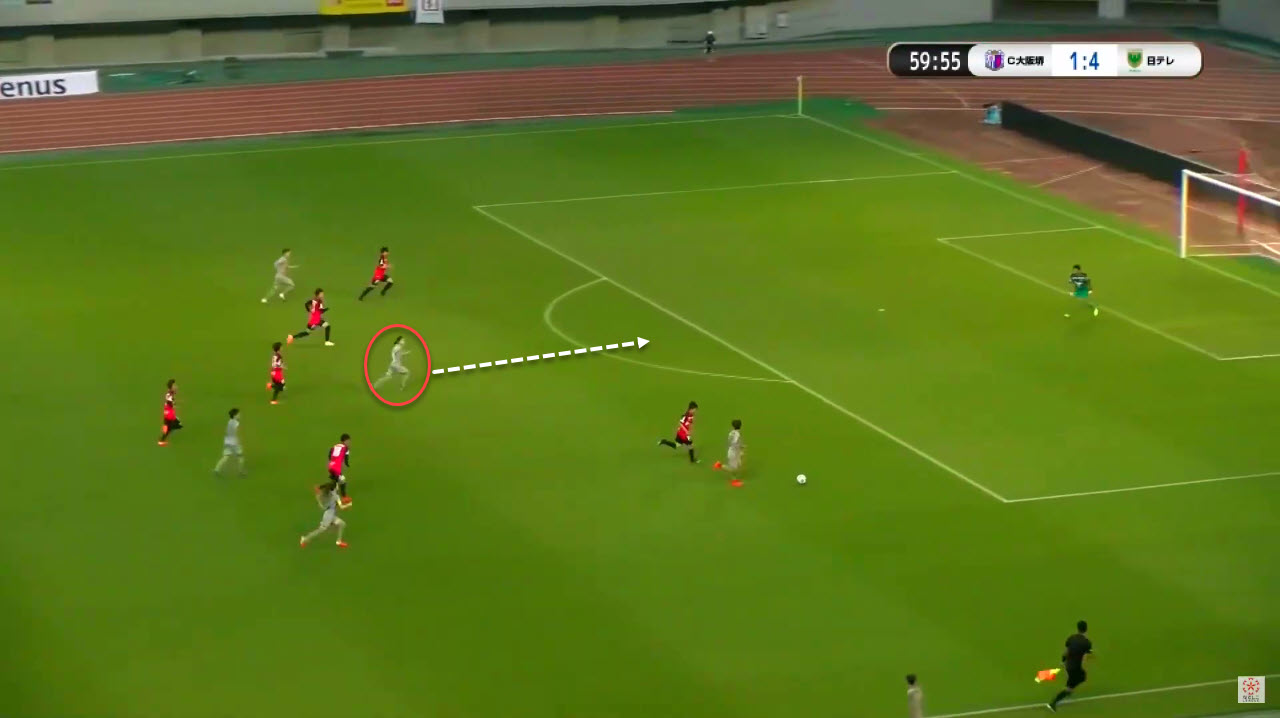 Moreover, she is a player who uses both feet with great precision and control and she even scored goals with her weaker foot, many of them were scored from midfield when she saw the goalkeeper out of her goal. And this also shows that she is a creative and a smart player who is always attentive to what happens around her.
She was also able to score different kinds of goals and most of them were beautiful. Even though she is not a player with great physical strength as she is neither tall nor too muscled, yet she knows how to use her body in the best of ways to dribble well and shoot with precision while knowing how to coordinate her body perfectly. In this example for instance, she preferred to not go for power but instead she chose to lob the ball with a shot "alla Totti" to score a magnificent goal that no goalkeeper could have expected or catched.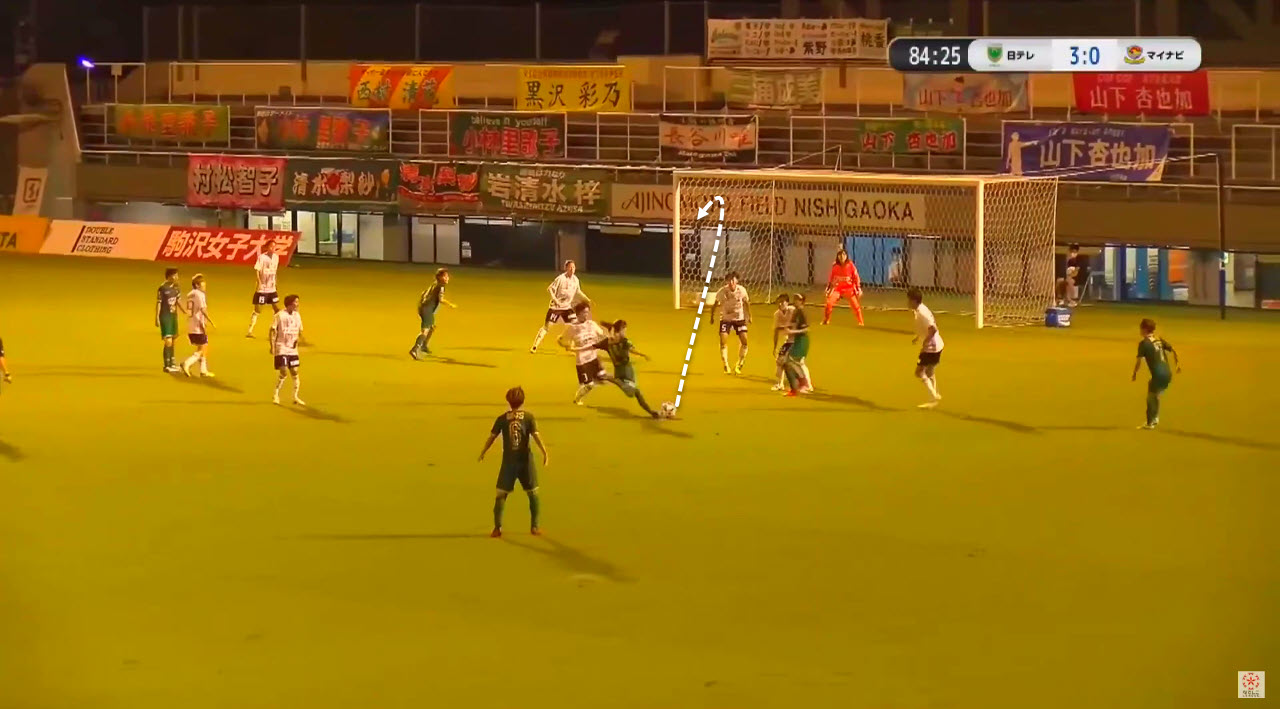 And during other occasions, Hasegawa did not think twice when she had to use power when shooting. Taking the right decisions when shooting is definitely a trait of this player since she knows how to coordinate her body in just a few seconds and takes the right decision concerning the type/power and direction of the shot. In this picture she shoots the ball with great power and precision at the same time while using the appropriate technique when shooting and that's how she was able to confuse the goalkeeper even though she shot from a long distance.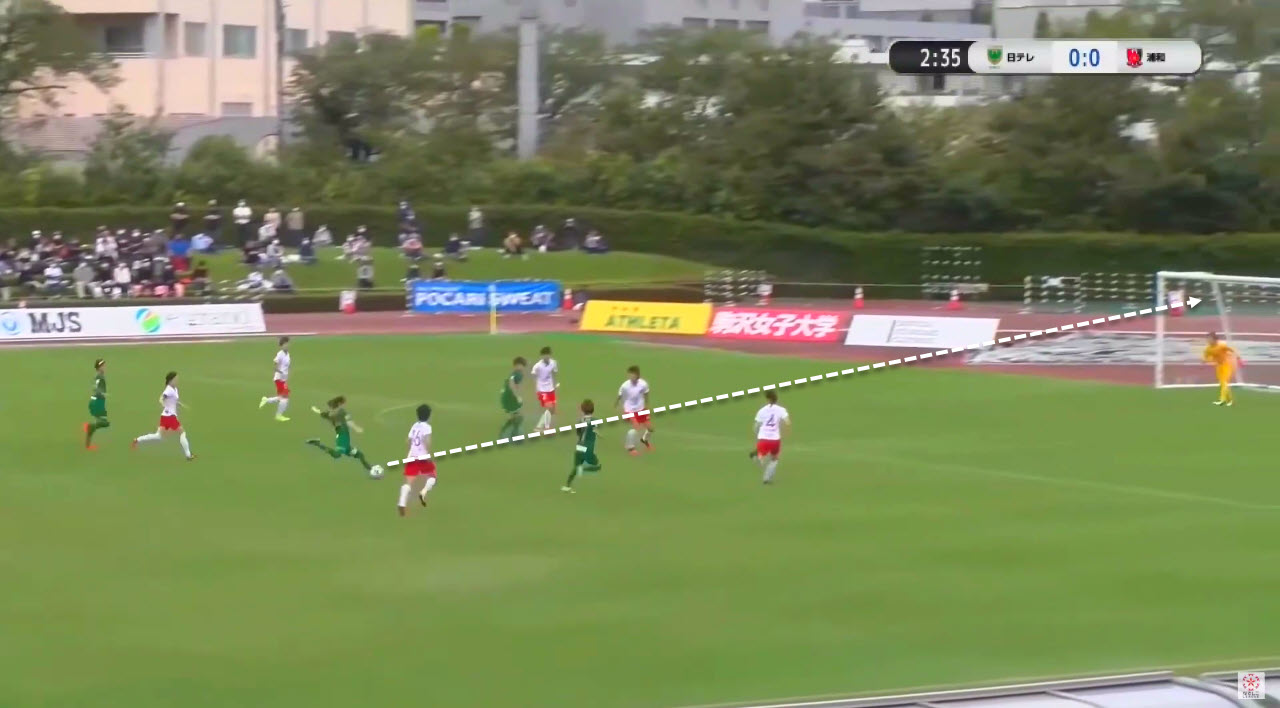 Even though Hasegawa scored only 11 goals in 114 matches with her club, her importance is obvious and it should be said that she also knows how and when to dribble and when to pass. This is very fundamental for a football player because having a general vision of the pitch and knowing how to take the right decision at the right time is not something simple and not all players are capable of doing. But Hasegawa is one of those players who know how to deal with the ball in an impressive manner and do not lose it easily, which makes of her a more valuable player who has all the chances to succeed in Serie A Women.
And in addition to her ability to play as a left midfielder and as left winger, Hasegawa can also excel as an advanced playmaker since she has got all the qualities that allow her to do well in this position. Playmaking, passing, creativity, shooting accuracy, ability to dribble in tight spaces, well-timed penetrations, all these traits make of her a perfect fit to the advanced playmaker position. However, this will depend on how Maurizio Ganz will line-up his team and according to which formation.
Also, by this reinforcement Milan will look forward to get her adapted to Italian and European football in order to rely on her next season in UEFA Women's Champions League if Milan keep their second spot this season. Moreover, with the coming of players like Verónica Boquete, Georgia Spinelli, Christy Grimshaw, Natasha Dowie and Julia Simic, Milan will be thinking seriously of competing with Juventus Women for the Serie A title at least starting from next year.
Credits