From 18 January Milan Reports is also on twitch.
With Martino Puccio and Matt Santangelo, we are live every Tuesday at 7:30 PM, and in all post matches.
Martino and Matt were honored by the Football Content Awards, with their podcast "State of Play".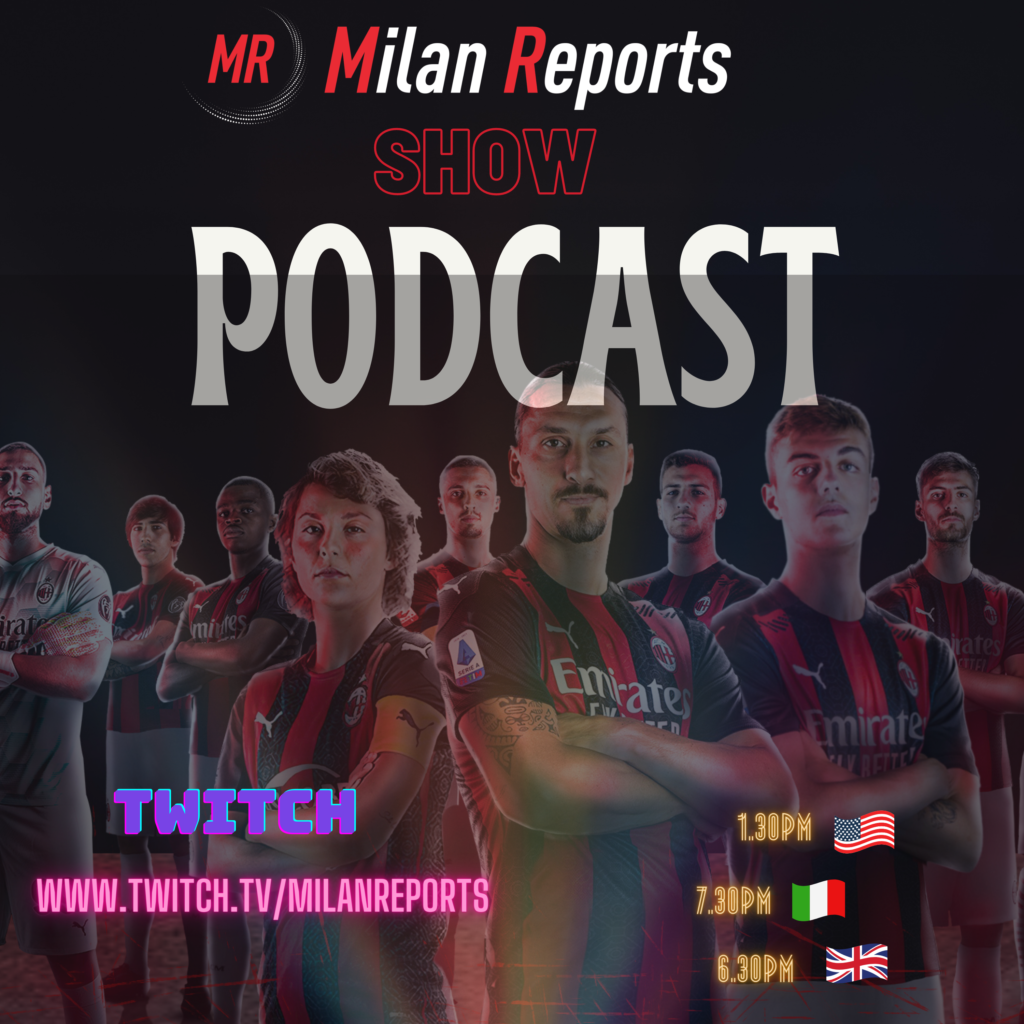 THE NEXT SHOW TODAY (THE PREVIEW) – You will be in our company again today for at least an hour, at 7.30, Italian time, to talk more about the defeat against Spezia. We will then discover the latest news on the formation that will play against the Red Star on Thursday. All this in the company of today's guest: Kush of Milan Corner. But the surprises don't end there: we will also have Marcello Furgiele from Milan Montreal to talk about the Fifa 21 Charity Tournament, organized in collaboration with the Milan Foundation: curiosities, regulations and updates on an event that will see more than 64 players participate, including media and Milan clubs from all over the world. Get ready to join us! We are waiting for you to comment and interact during the live!