Milan bounced back from dropped points against Udinese in midweek by comfortably beating Ivan Juric's Hellas Verona side 2-0 at the Bentegodi. Seldom an easy fixture for the Rossoneri – fans will recall several disappointments in Veneto over the years, and many expected more of the same on Sunday. With injuries piling up at an alarming rate, inconsistent verging on disastrous form and an increasingly gloomy aura around the club didn't strike confidence, to say the least.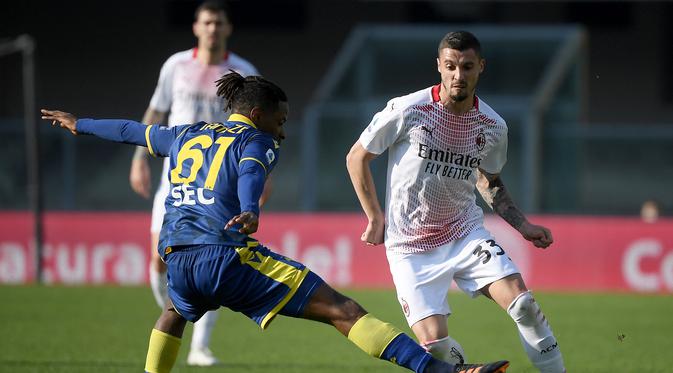 With his squad worn thin, Stefano Pioli had to call on fringe players, with the likes of Soualiho Meité, Samuel Castillejo, Diogo Dalot and Rade Krunic all making a rare start. Who impressed and who didn't? It may not come as a huge surprise to fans to say that unfortunately, Samu Castillejo didn't offer much, although in his defence – he was playing out of position on the left-wing. As for Diogo Dalot, he scored a fabulous goal, cutting in on his right foot and smashing it into the roof of the net and truth be told, the Portuguese international didn't put a foot wrong all afternoon. Needless to say, he still has a lot to prove if his signing is to be made permanent in the summer, and he won't be taking Theo Hernandez or Davide Calabria's place in the side any time soon. However, it was a solid shift from the man on loan from Manchester United. Soualiho Meité has, for the most part, underwhelmed fans with his performances at the club so far but like Dalot, put in a solid shift, deputising for Sandro Tonali (whom Pioli wisely opted not to risk, having picked up a knock in the Udinese game). However, none of these players impressed in quite the way that Rade Krunc did.
The Bosnian international put in his best performance for the club to date – scoring an outrageous free-kick, causing Verona problems throughout the 90 minutes and contributing at both ends of the pitch. When he was first signed from Empoli in the summer of 2019, there wasn't a huge amount of expectation or hype, having cost the club relatively little and was far from the flashiest name the management brought in that summer. Nevertheless, Krunic had an excellent 2018/19 campaign, scoring some wonderful goals and doing extremely well in a midfield that also featured his future Milan team-mate Ismael Bennacer at the heart of it. Needless to say, the Algerian has definitely made a bigger impact to date.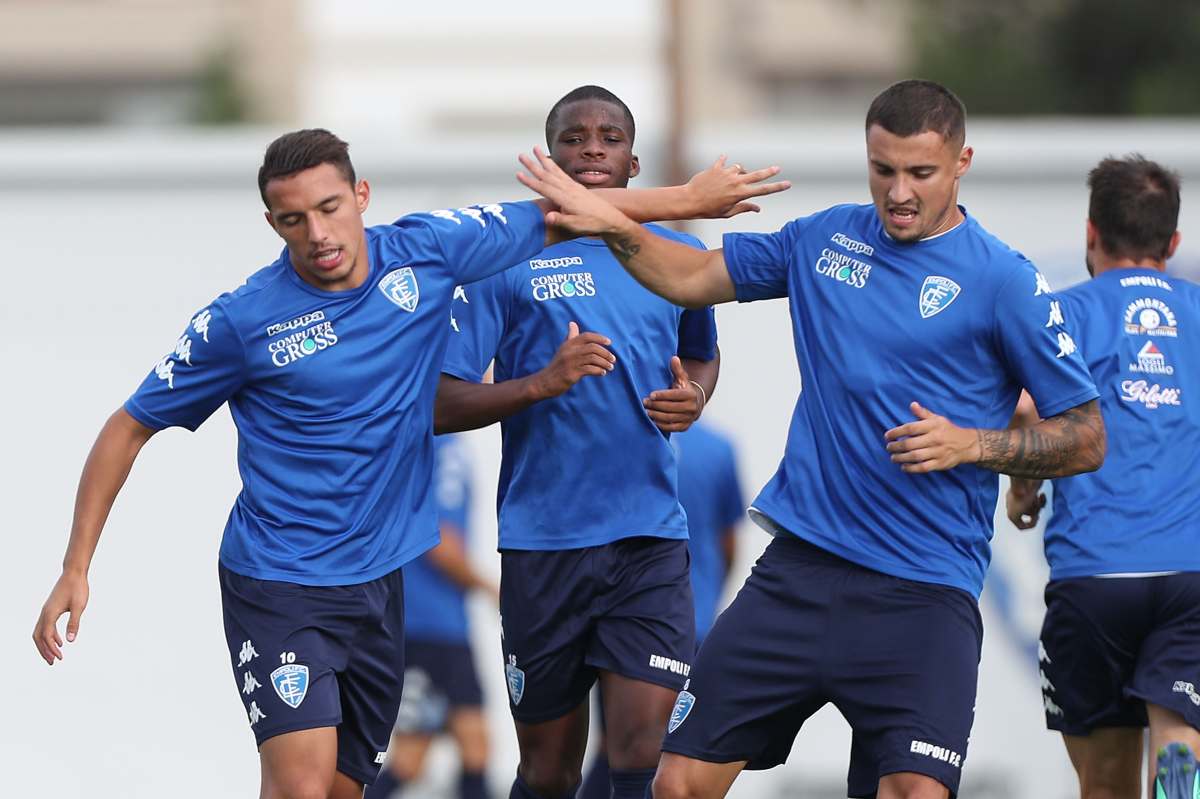 Rade Krunic started to get a spell in the team in the early days of Pioli's tenure, part of a 3 man midfield alongside the aforementioned Ismael Bennacer and Brazilian international Lucas Paquetá (who has since departed the club for Olympique Lyonnais). The Bosnian excelled in this set-up and was probably his best spell in Milan so far. Unfortunately, despite Krunic's excellence, results weren't quite up to par and upon the arrival of Zlatan Ibrahimovic, Stefano Pioli opted for a double-pivot in midfield, utilising Franck Kessié and Ismael Bennacer to great effect, although sadly neglecting Rade Krunic.
Ever since the switch of formations, it seems Pioli has been unsure of what exactly he should be doing with Krunic. Until recently, he was mostly used as a back-up holding-midfielder but never particularly impressed in this role and was expected to leave in the summer to make way for another holding midfielder, more suited to Pioli's plans (with Tiemoue Bakayoko heavily linked prior to reuniting with Gennaro Gattuso). Although this obviously didn't transpire, the club brought in another midfielder in the January Mercato, enter Soualiho Meité. This meant that Krunic was well behind in the pecking order when it came to the holding midfielder spots, and we didn't expect to see much of the Bosnian going forward. However, with an increasingly dire injury crisis, Pioli has had to use his squad and has found a new role for Krunic – Hakan Calhanoglu's understudy.
This is a role that has usually been filled by Brahim Diaz, but the man on loan from Real Madrid has had a tendency to go missing in games. He looked absolutely electric in his first few months but has since struggled to make an impact and frankly has never had anything on Hakan Calhanoglu. The Turkish playmaker's injuries in 2021 have caused big problems for Milan, he is simply crucial to the way the Rossoneri play, even when he's having an off game – his presence is fundamental. However, since returning from an initial injury, he hasn't really been able to get going as of yet. Missing in Action against Spezia, Inter and even against Roma, where he was subbed off at half-time with an injury. In the proceeding games, Pioli has once again turned to the Spaniard, Brahim Diaz – who hasn't been able to step up. Clearly full of talent, but also clearly not ready. Against Hellas Verona on Sunday, Pioli finally gave Rade Krunic his chance in the attacking role it seems he's been crying out for since day one – and speaking of which, he actually explicitly said this, on day one. When asked in an interview on his style of play, Krunic said: "I'm a modern mezz'ala, I can play in both phases of the game, box to box as the English would say. People have always told me that I look like Hamsik. My idol is Kaka, but he is more of a playmaker. I watch De Bruyne a lot, I think we have the same characteristics." That quote is quite telling, and going forward this is how Krunic needs to be used. The arrival of Soualiho Meité (although the Frenchman hasn't exactly been an instant hit) gives Pioli a natural defensive midfielder and it allows him to use Krunic in a position that will bring the best out of him. It's perhaps surprising in hindsight that Pioli didn't try this idea sooner, in the Atalanta game he used Meité in the number 10 role which was an absolute disaster, although the logic behind the decision did make sense at the time – he wanted a more physically imposing player (than Brahim Diaz) to break up Atalanta's play. However, the Frenchman simply doesn't and probably never will have the creativity required to play such a demanding role, but Rade Krunic on the other hand does. Krunic is the "more physically imposing" number 10 that should have played in that game.
It remains to be seen just how much Krunic has to offer in this position, but with Hakan Calhanoglu struggling to get back to full fitness and his best form – it's likely we'll be seeing more of the Bosnian, who has now certainly caught the attention of every Milan fan with his superb showing at the weekend. He'll have a big chance in the coming two games, huge games it must be noted: Manchester United at Old Trafford and Napoli at the San Paolo. Hopefully, for Milan's sake, he can take them.