The Super League project is back into discussion these days as it may be set for a new relaunch with AC Milan, Juventus, Real Madrid and FC Barcelona among the involved clubs.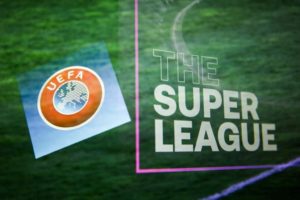 This is according to Voz Populi who are claiming that Real Madrid Manchester City, Manchester United, Juventus, Inter Milan, AC Milan, Barcelona, Atletico Madrid, Liverpool and Chelsea are all on board for the competition to be relaunched.
Arsenal and Tottenham, who were included in the list last year, are absent this time.
As per news, the competition format would be different as they have decided that it would be open, as opposed to the American-style, invitation only that was initially planned around last year.
The Breakaway league, last time it was briefly formed for a few days, saw many fans protesting with majority of clubs backtracking and releasing apology statements.