AC Milan have received a dent in their race for a Scudetto. The Rossoneri of Stefano Pioli, in front of 70 thousand supporters present at San Siro were not able to get the win against Bologna. The game ended in a goalless draw against the team of Sinisa Mihajlovic.
The red and black side started the match with the following lineup, using the usual 4-2-3-1: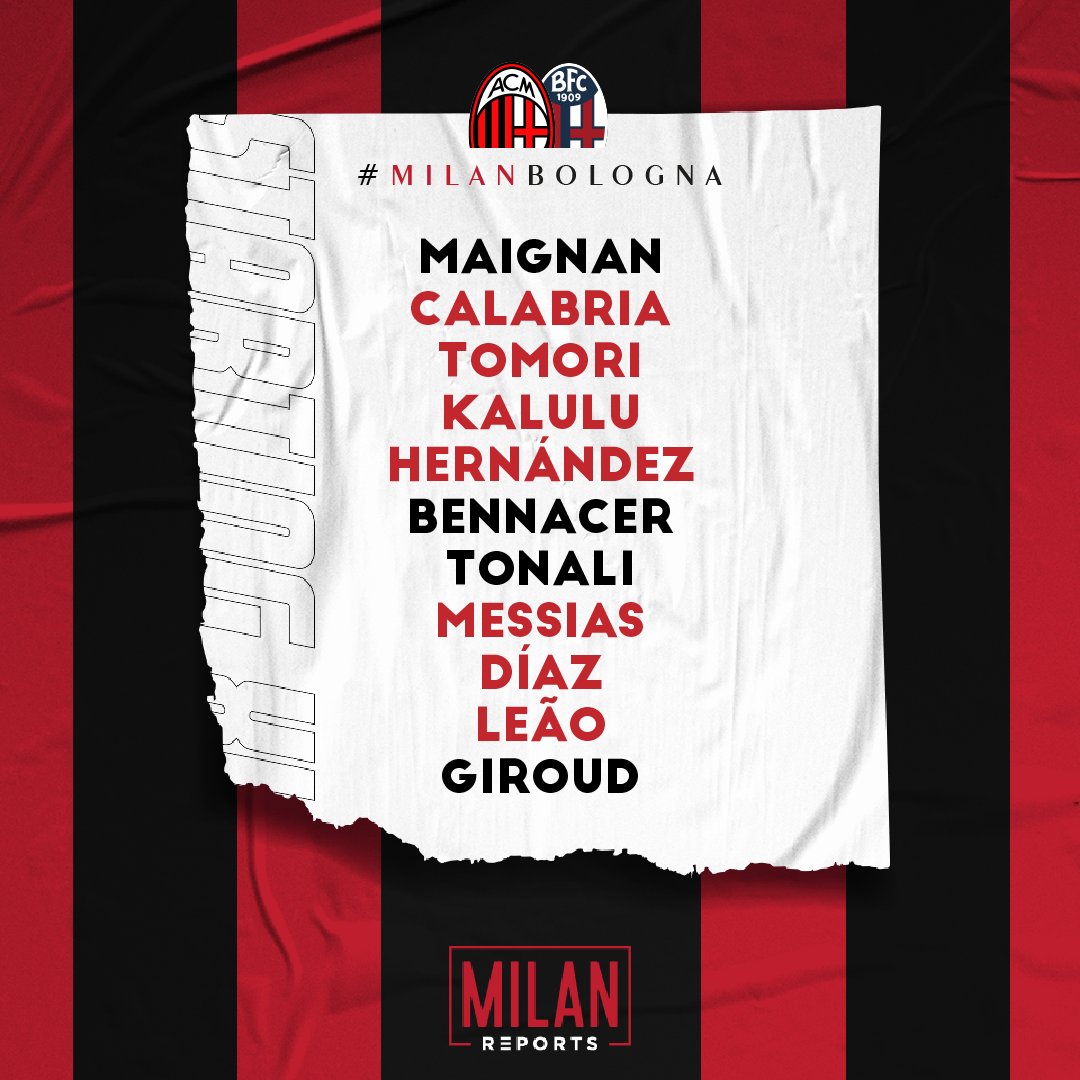 As for Bologna, they took the field with the following module:
3-5-2: Skorupski; Soumaoro, Medel, Theate; Hickey, Aebischer, Schouten, Svanberg, Dijks; Barrow, Arnautović.
The Rossoneri debuted with the fourth shirt. However, they could not get the win to celebrate the new design in front of the fans.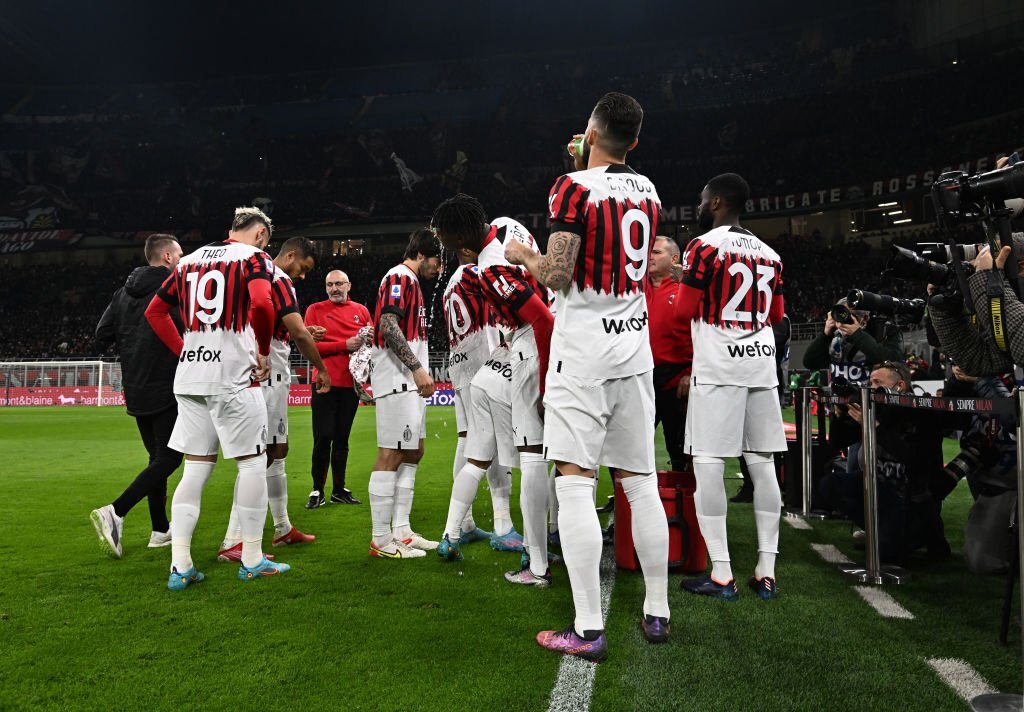 AC Milan started the game as one may expect, by going forward, holding the ball more than Bologna and trying to find spaces to exploit. However, it was really difficult as the team struggled against the 3-man defence of Bologna and the compactness of the whole unit. The Bologna squad clearly came to not concede a single goal, a strategy which worked well for them.
Milan had plenty of chances throughout the entirety of the game. Olivier Giroud in the first half had some scoring opportunities while Rafael Leao and Theo Hernandez also took chances to find a much-desired goal, but all the attempts were not successful. Bologna held on quite well and managed to hold their ground.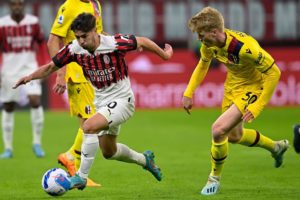 Overall, Milan dominated but the goal never came, there was lack of focus some time when taking decisions in the final third of the pitch while at other times, goalkeeper Łukasz Skorupski showed great skills and determination to keep his team in the game and get a clean sheet. The match ended 0-0. Nothing seperated the two sides. AC Milan receives an important blow in their race for the Scudetto. They remain first with 67 points while Napoli have 66 points after 31 games. Inter are third with 63 points with one game still to be played.
AC Milan players ratings graphics, let us know your opinion in the comments section...