AC Milan coach, Stefano Pioli, has all his concentration and attention on his team's preparations for the match against Fioretina.
Inter are two points behind the Rossoneri with only 4 games left to play in the Serie A season. The red and black faithful need to continue on winning in order to get that much awaited and elusive trophy.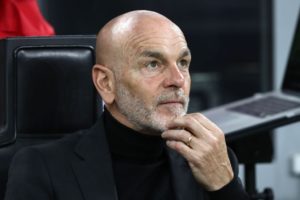 The players must be totally focused on tomorrow's match and Pioli should put his best possible lineup in order to ensure the three points his way. The game will be played at the San Siro stadium and the fans will be expecting a crucial win.
An important position in the formation is the attacking midfielder. Milan have struggled a lot there as Brahim Diaz was not able to recreate his usual form in many occasions. However, for tomorrow, it seems that the tactician will be putting his faith once again on the Real Madrid loanee. Milan Reports have learned that Brahim Diaz will be starting tomorrow versus La Viola.