Interviewed by Milan TV, Brahim Diaz talked about his way of dribbling and used the nutmeg on Hakan Calhanoglu as an example in the 2-1 derby victory earlier this season.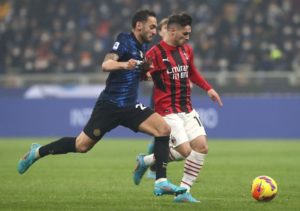 Here are the Real Madrid loanee's words:
"I'm a player who tries to see the space next to me first. Bennacer gives me the pass, I see that there is space and I catch the ball with the right. Then I see that the (Hakan) Calhanoglu is coming at me too fast and I decided that at that point, I should get the ball through his legs", declared Brahim Diaz.