Nothing matters until Daniele Doveri gives the whistle for the start of the US Sassuolo – AC Milan match at 18:00 CEST in the MAPEI stadium. Eighteen thousand Rossoneri fans will be pushing their beloved team in the away stadium. No room for error. Now is the time for the Milan players to show what their made of once again. Many times they have displayed the strength of their mentality as a unit, but this is literally the ultimate test of the season and perhaps the most important one in their careers. Fighting for Serie A glory is a dream for many big players all over the world. This is the chance for this young group, whose season is already a success, to prove themselves by coming out of this grueling and tiring season campaign with the famous old trophy.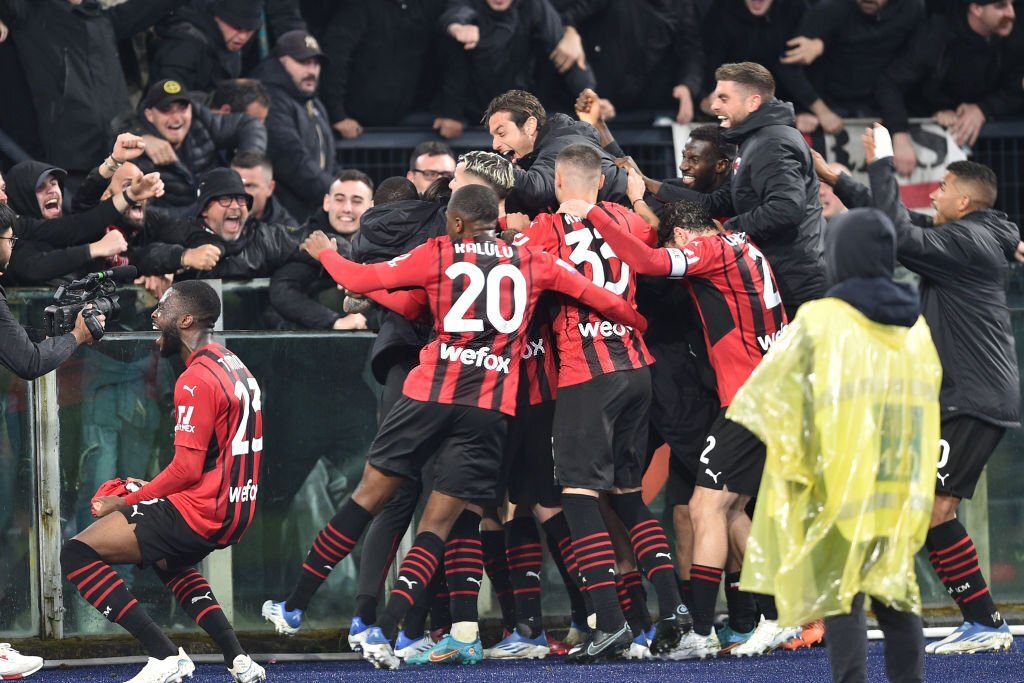 Stefano Pioli spoke at length in yesterday's press conference about this game. He relies on his men to do what they have learned this season and to push themselves for that extra mile. He will need every player, whether they're a regular starter or not, to help with this final step. In his presser, he entrusted the media with the following words:
"I will need my 28 players and all the fans who will be in Reggio Emilia tomorrow. There are no reassurances because the ball is round, we have 95 minutes to demonstrate and to finish our work in the best possible way."
AC Milan will need to bring passion and motivation besides quality on the pitch
Stefano Pioli insisted that this team must play with emotion and heart: "Sacrifice, play and passion: another element for the Scudetto? The enthusiasm that has always accompanied us. We have it inside and we have to put it on the pitch. This team needs to play with emotions."
key players for the AC Milan squad against Sassuolo:
The Rossoneri must all be in top notch form today. They will have to fight for every centimetre of the green pitch and for every ball. Concentration must be on high alert when defending in corners and set pieces, same goes to when attacking. The right-backs, especially will have to mind Sassuolo's movements who like to play quick football and counter-attacks. Therefore Theo Hernandez and Davide Calabria must bring their A-game today especially defensively. Then, they will also have to know when it should be the right time to push forward higher up in their flanks and offer support to the wingers or midfielders.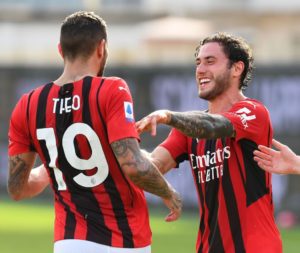 Sandro Tonali and Franck Kessié have 10 goals combined between each other. The hope for Milan is that they are also going to show their physical dominance and great insertion times in the opposition's penaty box. Ideally, we may see the Ivorian defensive midfielder remain at the back while the former Brescia talent goes forward to try and score a goal (see Verona game), or perhaps make an assist.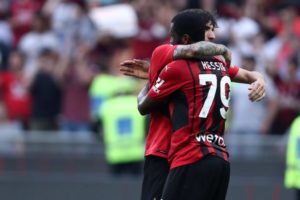 In the attacking midfielder role, we could see Rade Krunic get another starting shirt. His importance cannot be denied. Although not a flashy or very agile type of player, every team needs someone like Krunic who is always available and willing to deliver to the best of his abilities. Remember that he made two crucial tackles in the last game versus Atalanta, one led to a spectacular 'Weah-esque' goal by flying full-back Theo Hernandez who now has 5 goals and 10 assists in all competitions. The other tackle also stopped a promising attack for Sassuolo which could have made life difficult for the Rossoneri in the last minutes of the game.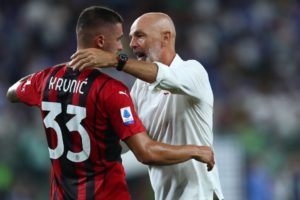 Of course, we cannot stress enough the importance of the attack too. from Olivier Giroud to Alexis Saelemaekers (or Junior Messias) to Rafael Leao (or his alternative Ante Rebic) without forgetting the veteran star forward who has helped the team grow so much Zlatan Ibrahimovic whom we could see today on the pitch. They have all contributed with precious goals this season in different games and Stefano Pioli today will rely on them one more time this season, whether some are starters or not, to be able to steer the team in the right direction towards a Scudetto triumph.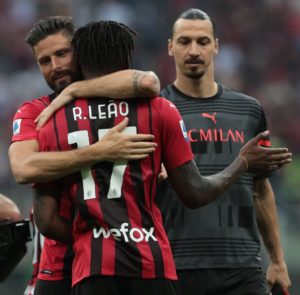 Sassuolo will be looking to write a piece of history today. After the provocations of CEO Giovanni Carnevali which were surely meant to destabilise the Rossoneri team, Milan are aware that the Neroverdi will want to have their say in the Scudetto race. However, the hunger and enthusiasm of coach Alessio Dionisi definitely cannot be bigger than the passion and hunger for a trophy of the red and black faithful who will take to the field today.
Likely lineups of Sassuolo – Milan:
This is the possible lineup that Sassuolo may go with this evening:
4-3-2-1: Consigli; Muldur, Ayhan, Ferrari, Kyriakopoulos; Frattesi, Maxime Lopez; Berardi, Raspadori, Traoré; Scamacca
As for AC Milan, attached is the graphic for the formation module that Pioli is tipped to start with, as Milan Reports understands.