AC Milan's home shirt is 'officially' published by Footy Headlines.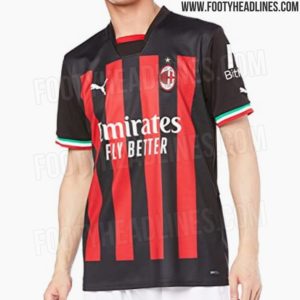 The Puma Milan 2022-23 home football shirt combines Puma Black and Tango Red. These are the same colors as last season, just with black being the primary and red secondary now.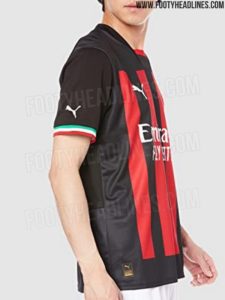 Based on the Puma Ultraweave template, the Milan 22-23 home shirt features the brand's new design aesthetic where the stripes are applied in a 'box' and do not go down all the way to the collar or hem of the shirt. The collar of the AC Milan 2022-23 home jersey is unique as well and unlike any we have seen so far - it reminds us of a old template from the 07-08 season.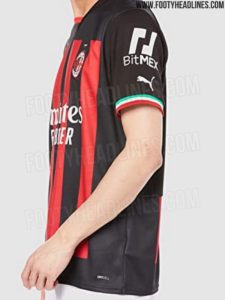 The shoulders and sleeves of the new AC Milan home shirt are totally black, while sleeve cuffs in the colors of the Italian flag round off the look.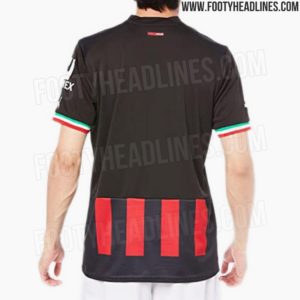 As per Footyheadlines, the Milan 22-23 home kit could already be released at a sooner date than initially said (which is mid July). It will retail at 90 euros.
Article source: Footyheadlines.com