Sport director Tiago Pinto with agent of Nicolo Zaniolo in Milan in a 'non-decisive' confrontation to discuss the player's future. The Italian right-winger would like to receive a higher salary and has an important ambition. The player's request though, is not light. In fact, he wants 6 million euros and Roma would not let him go for less than 60 million euros.
But before a meeting with the agent, Tiago Pinto had already met with Frederic Massara for lunch and discussed the situation of Alessandro Florenzi while they also had a chat about Zaniolo.
Paolo Maldini is in fact a big admirer of Zaniolo but, no official offer is sent yet, writes Calciomercato.com.
To sign the Italy international, AC Milan would be more inclined to insert technical counterparts in order to lower the cash amount required to pay in the transfer fee. The deal remains difficult.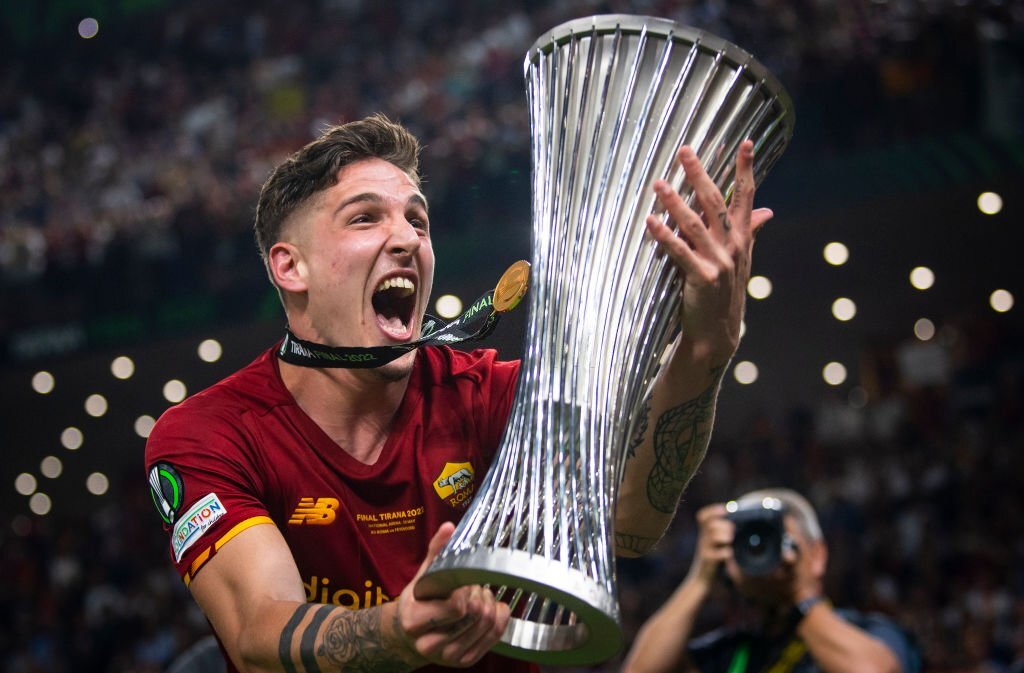 Other AS Roma players who remain in the Rossoneri's radar besides Zaniolo, though, are Jordan Veretout and former Milan player Bryan Cristante, both midfielders.
Roma, for their part, would only be willing to let go Zaniolo if a convincing offer arrives really soon otherwise, they would not be looking to sell him after mid-July. Then, after that point, Zaniolo will only have two options: either renew with a salary increase up to 3.5 million euros or stay on his current deal which runs until June 2024.