According to news by Sprint & Sport, the head of AC Milan's youth sector, Roberto Trapani, will leave the Rossoneri club.
After two years and three months in the role of  Head of AC Milan's Basic Activities, the paths between the very young manager and the Rossoneri club separate. The official statement and last details are still missing, but the decision is made.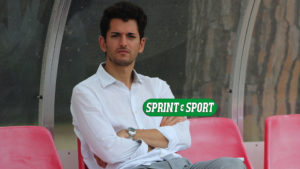 The greatest discovery of Roberto Trapani is indeed Francesco Camarda , the 2008 class striker who is always scoring many goals (already scoring 6 goals with the Under 16 alway). The striker had a special relationship with Trapani, who had trained him in the Pulcini. In the next few days, or in the next few hours, the separation will become official. No possibility of backtracking, with Trapani who would have already announced his farewell to his closest collaborators.