Planning and ambition are two keywords for AC Milan directors Paolo Maldini and Frederic Massara, writes Calciomercato.com. The profiles to be included in Pioli's squad are analyzed and studied for a long time before making a final decision. The World Cup competition at Qatar, however, serves as a great opportunity to see the players perform at a high level.
In this sense, the AC Milan club director Frederic Massara will watch the match between Mexico and Poland with keen interest. They want to see the performance of Spezia's versatile defender Jakub Kiwior in such a game which requires a high-level performance and concentration for the full 90 minutes.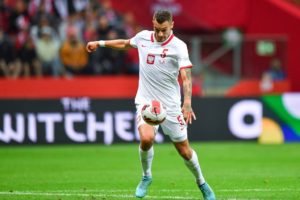 There will be an eye, however, on the Mexico team as well. In fact, 25-year-old defensive midfielder Edson Alvarez is very much appreciated and is believed to be a perfect fit for Stefano Pioli's kind of football. The Ajax club value their Mexican star highly and would not let him go for less than 30 million euros.