Franck Kessié's agent, George Atangana, spoke exclusively with Calciomercato.com about the player's exit from AC Milan on a free in favour of joining FC Barcelona and the truth about a possible return to Italy. Here are his statements:
"Franck has never been as happy as he is now. He has achieved a goal that for many players remains only a dream, which is to play for Barcelona and I challenge anyone to say otherwise. Football has always taken him to splendid cities: Cesena, Bergamo, Milan and now Barcelona. All places where he and his family have found to be wonderful."
On Franck Kessié's choice to join FC Barcelona last summer:
"It came after seven years in which Franck demonstrated his worth in Italy. Franck has grown, matured and earned everyone's approval. The call from Barcelona was a logical consequence of all this and we have always been faithful to our programmes."
On the lack of minutes Kessié is getting at FC Barcelona currently:
"Nothing we haven't already anticipated. It is clear that over time he expects to enter more and more into the mechanisms, but we have arrived in Spain and here, the philosophy is different. Franck is adapting to a new type of football for him, which he has always played in a different way. But this is certainly not what scares him, on the contrary, these are all stimuli that are part of a growth process. It's only a matter of time and we're serene because the only fundamental aspect that concerns us is the consideration the club has of Franck. Everyone in Barcelona is very happy with the player and the professional."
In Italy, they say Franck Kessié regrets leaving AC Milan and Italy, is it true?
"When I read certain news I always have the feeling of being faced with something unrealistic… Franck is not a footballer who proposes himself either in Italy or elsewhere, he has never had to do it in his career. Milan came to call us when we were at Atalanta and Barcelona did the same. And I want to clarify once and for all that a departure from Barcelona is not planned today, and consequently also the return to Italy is hardly feasible."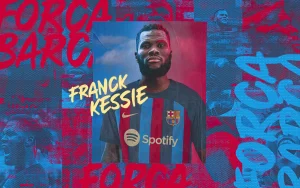 What are the feelings that still bind your client to Milan?
"Accomplishment: he managed to achieve what he dreamed of when he signed for the Rossoneri. It was the first post-Berlusconi Milan, it was a bet for us too and we won it. He actively participated in winning a Scudetto that had been missing since 2010-11. But we mustn't forget Bergamo's brace the previous season either, because if he hadn't scored those two penalties on the last day, Milan wouldn't have gone to the Champions League and perhaps the story of the following season would also have changed. And then there's the relationship he had for so many years with the Milan fans, which as far as we're concerned remains intact because we know how to be grateful and also because, frankly, we know how things went."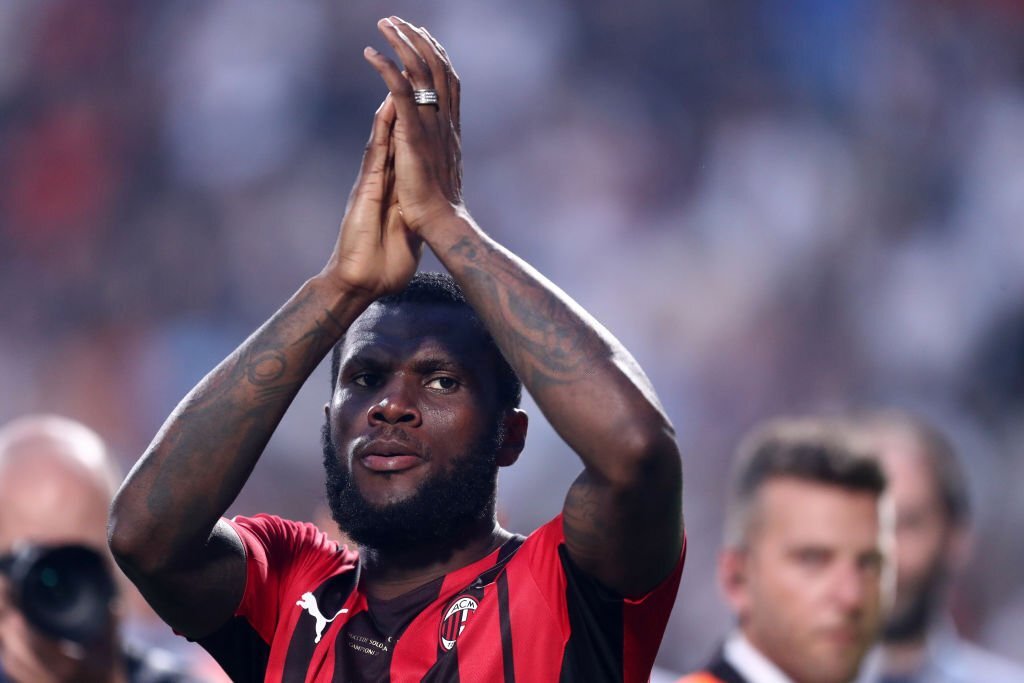 Why didn't Kessié stay at Milan?
"Calhanoglu, Donnarumma and Romagnoli have left and for the same reason it is also difficult to close current renewals, at least from what it seems to me. I don't understand why only Franck's farewell was so tormented."
Kessié did make a promise to the fans…
"Of course, that was the intention. However, a one-way renewal cannot be closed. We also rejected offers from important clubs in January, precisely because there was a strong desire to reach an agreement with Milan. There is one thing that strikes me as strange, which is that after Kessié's farewell, it seems that certain ceilings that previously seemed insurmountable can now be breached."
Agent George Atangana continued:
"On the one hand, I can understand the frustration of some fans, it can always happen when one of the best players goes away. While I don't understand those who treat football for a living and who punctually write or otherwise spread senseless and unfounded news about Kessié. Sure, it's been happening for some time now, but it's better that certain things don't become a habit. I confess that it was a painful separation for us too, but marriages are made in twos and at a certain point there were no longer the conditions to go on."