In  view of tomorrow's derby, AC Milan's tactician Stefano Pioli spoke to the media in today's press conference. Here are his statements:
"We have prepared a game plan, also given our last matches and the Super Cup final. We threw ourselves into our work with attention and determination, which will be useful tomorrow in the match."
Is there a symbolic match you can take as an example in view of tomorrow's derby?
"I don't know if the date matches last year's derby… But apart from tomorrow's symbolic match, we have a great opportunity and we must do everything to seize it."
How's the team doing?
"I've always thought that you play on Sunday for how you train. From the point of view of work, the desire to do things with care, it was an excellent week."
Did you analyse the super cup defeat?
"It's quite easy to analyze that game. In games like this, the episodes can decide the match: we have suffered three set-pieces situations. These are situations we need to do better on starting from tomorrow."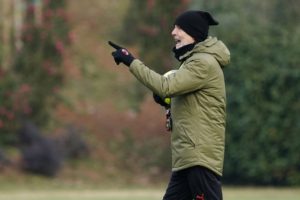 On the post-Sassuolo criticisms and the team spirit that is being lost:
"The criticisms aren't excessive, in the last three games the criticisms are all there. When things don't go I'm the first to question myself, mediocre people don't admit certain errors. I am convinced that we can do better, I can help the team do better because the last few performances have not been up to us. Due to the attitudes seen during the week, I told my players today, I am even more convinced of coaching a special group and not a normal group. When faced with difficulties, a normal group has different attitudes than those we have, with respect to the union of intentions that exist here at Milanello. That the spirit has been lost is not the case, but we have to prove it."
He added:
"I didn't say that this week we found a unity of purpose, it has never been lacking here. Performance was lacking, yes. Everything that has happened to us in these three years has not been a coincidence. We have chosen to work in a certain way and share certain things, we have chosen to understand our mistakes, analyze and try to do better from the next match."
On Ibra's leadership and the decision to not include him in the Champions League squad:
"He's always been of tangible importance in this team. Unfortunately Zlatan played ten minutes with us yesterday, he only played a small part, he didn't work with us today. Unfortunately for him, the two matches with Tottenham come early, and in right now we don't know when he will be at 100%. I hope with all my heart that he can come back soon especially for what he is doing. Few people would do what he is doing to come back from such a difficult and complicated injury. He doesn't give up, he goes on pain and is trying to get back in. But not having the guarantee, I had no other choices and I communicated it to him a few days ago."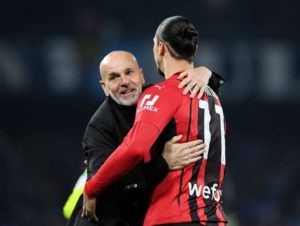 On Milan making too many mistakes in defence and conceding goals:
"It's a combination of individual and departmental situations that need to be developed better. The tally of our goals conceded is too high, that's already a starting point and we know where to go to work."
Pioli, will you let your players hear the comments of Inter players such as "we devoured them"?
"There's a rule in sport, the winner celebrates, the loser explains, but I'd rather shut up, and suffer. So let's try to change the order of things that have happened lately."
On facing Inter, will a draw be acceptable given the currrent form?
"In terms of mentality, you can't start a game thinking of drawing it, you get closer to the other negative result. We will try to win, we want to play a great game."
On the three-man midfield idea:
"I don't know. Or rather, I know but I won't tell you today."
On the management of the training camp in Dubai and how the group perceives the injuries:
"In Dubai, we had a few too many injuries when instead it was time to put some fuel in the engine. Having two small injuries like those of Bennacer and Tomori having resumed playing so often can unfortunately happen, but the team is in good condition. There is too much correlation between negative results and physical condition, but it's quality that's lacking. It's what we have to aim for."
Pioli on the team:
"We will need an orderly and balanced team. We have this in mind: balanced in the defensive phase and proactive in the offensive phase. If we're missing the defensive work? In some situations, but I think it's more about teamwork."
He added:
"I believe that in sport, as in life, you always have to demonstrate. We won the Scudetto yes, but I can be criticised and questioned."