The AC Milan team of head coach Stefano Pioli had a perfect start to their Serie A campaign thanks to winning the first game 0-2 against Bologna away from home. Now, the time has come for the San Siro debut for the Rossoneri. It will be against the stubborn Torino side of Ivan Juric.
The Rossoneri gaffer wants to build on the momentum from last week's game and that is why it is unlikely that we should see any changes compared to the game against Thiago Motta's Bologna. Therefore, it is another game with Christian Pulisic, Olivier Giroud, and Rafael Leao.
AC Milan's coach Stefano Pioli insists on delivering better performances against Torino,

especially in defence.
The boss has explained to the media yesterday in a press conference and said that the defence must read the game better:
"I liked many things in Bologna. We need better reading in the defensive phase, even though analyzing matches can be difficult due to the unique characteristics of each team. Torino will adopt different positions compared to Bologna."
He also said:
"Work as a team, be strong and attentive. Often, when we make a mistake, we're already intense in pressing, but when the ball reaches our half, we're less so and we can improve. Being balanced is an important starting point for a team that perhaps has good scoring potential. Not conceding goals could ensure important results."
In the attack, AC Milan must continue this way...
The Rossoneri have scored two goals already against Bologna and were able to create important opportunities especially during the first half. Tonight, the firepower and chemistry of the team as a unit will be given a true test at the San Siro against an organised tactical setup of Torino who like to play in a more physical manner.
Christian Pulisic and Rafael Leao will play a very big part in taking on defenders in one on one situations. They will be marked closely, but that can leave room to Tijjani Reijnders and Ruben Loftus-Cheek who must take advantages of empty spaces in front of the penalty area. The duo must recognise when to request the ball and enter the areas to create goal scoring opportunities either for themselves or for the sole striker up front Olivier Giroud.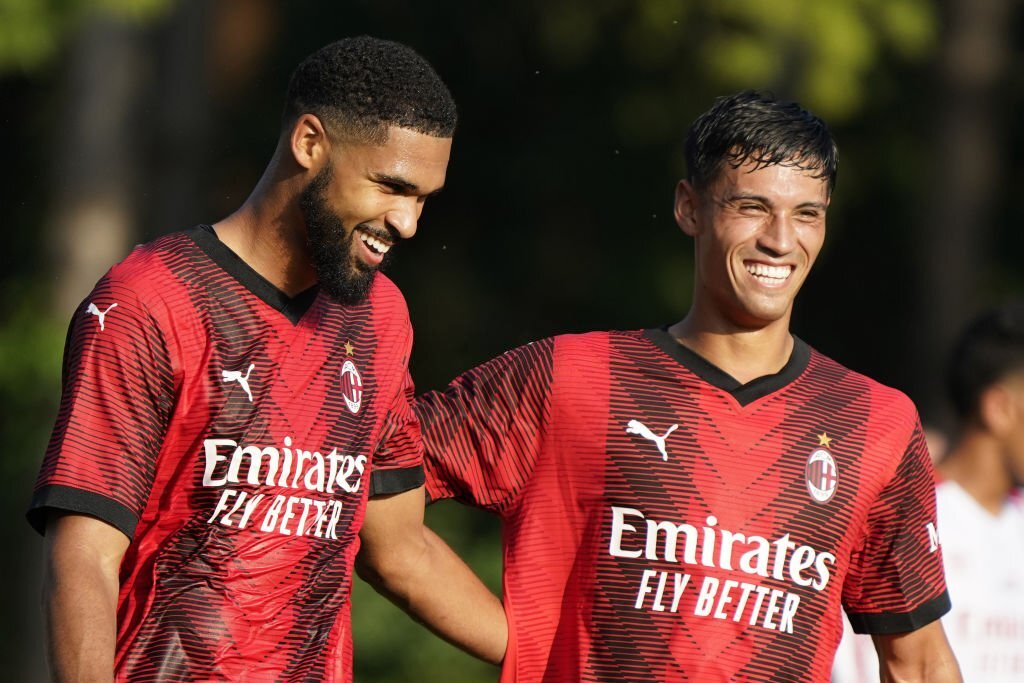 Torino's Serie A season started with a goalless draw at home against newly-promoted side Cagliari. But, this serves as a motivation for coach Ivan Juric's side. They are gearing up for a true battle at the San Siro and they want to pick up a positive result. Counter attacking situations and set-pieces must be paid attention to. We can trust that Stefano Pioli and his staff have worked a lot on organising the defence and analysed the different styles that Torino intend to deploy.
AC Milan will confirm Pulisic and Leao, but the alternatives are ready to enter the pitch...
The American winger and his Portuguese teammate are the key players. However, unlike last season, Stefano Pioli has many solutions on the bench in the attacking department. Noah Okafor, who can play very well as a left-winger and Samuel Chukwueze are looking forward to getting more minutes in order to prove themselves worthy of the Rossoneri shirt.
Midfield options are available with Yunus Musah being available this time, for example. The American former player of Valencia has important traits which can help the team a lot in the transition phases either in attack or defence.
In short, Stefano Pioli has more choices available for him and these profiles will allow him to switch the formation during the play. On paper, AC Milan may have the upper hand. However, watch out for Torino who will surely not be willing to give up any inches in their quest of a positive result in a packed San Siro stadium.