After the loss in the derby, AC Milan must bounce back with a win against Newcastle tonight.  Stefano Pioli, must find a way to gain the trust of the fans once again.
The gaffer, perhaps after the pressure and difficult time of seeing his team lose 5-1 in a derby, said that he refuses to apologise to the fans after the loss. But yesterday, on the eve of the Newcastle match, Pioli changed his tune and this time, addressing the fans directly, he made it clear that he feels the weight of the derby defeats, has a decidedly negative record against Inter, and above all, is "indebted to the fans". A sincerely regretful Pioli was perceived this time.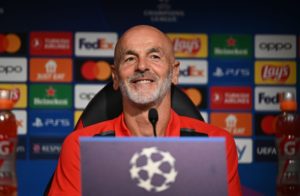 According to Milan News, the club, for its part, never questioned Pioli's position and will continue to support him. Today, he is not at risk of losing his job. From what it appears, Milan has never questioned the coach and will continue to support him. Pioli is not at risk today. It's clear that in football, results are everything. Therefore, positions could change if things were to go wrong in the future. But as of today, there are no hints of possible upheavals. Both ownership and management have always supported their coach and placed him at the centre of the project.
It's clear that the thrashing in the derby didn't sit well with anyone, and for the next matches against Inter, the coach will have to seek tactical alternatives. It's not possible to consistently lose all derbies in the same way. Arrigo Sacchi is right when he says that the attitude of the Rossoneri team against Inter was unacceptable, almost arrogant.