Thauvin's name continues to make the Rossoneri fans dream. The Frenchman will not remain in Marseille, even after the change of coach. Thauvin has already told the club that he will be leaving after the expiration of his contract. As we anticipated, Thauvin has already had direct contacts with Milan.
CONTACT WITH MALDINI – We have revealed a direct contact with Maldini that dates back to September, during the last days of the market. Milan met with Thauvin's agent to investigate the possibility of signing a contract with the Frenchman. Milan has promised the player a decision: however, the management has not yet received Elliott's ok. Furthermore, Maldini and Massara are busy with the renewal situation that is slowing down any kind of conversation with other players. However Milan are still very interested in the French winger. Castillejo and Saelemaekers are not considered starting players: Milan need an important purchase in that position. The French winger, 28, has seven goals and seven assists in Ligue 1 this season.
SEVILLE AND LEICESTER ON THAUVIN – The player wants to sign in the next few days. Sevilla also showed interest, as Fabrizio Romano revealed. The Spanish team would like to add the French to Gomez, Suso and Ocampos to form a competitive attack for the next Champions League. But Sevilla are not the only club interested. Thauvin had another offer from the Premier League, that of Leicester. At this moment the player would prefer to try another league because he considers the Premier not suited to his characteristics, having already failed with Newcastle.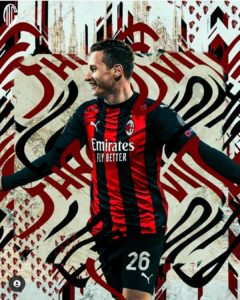 MILAN IS AMONG THE PLAYER'S PREFERENCE – Thauvin has already expressed his preference: he would be happy to join Milan. The player is also willing to lower his salary with a longer contract. But Milan must hurry because there is a lot of competition. Maldini would have a 3-million euros per year contract ready for him.