Finally, the first game of the Serie A for AC Milan is here. The red and black outfit took a trip to Bologna to face Thiago Motta's team at Renato Dall'Ara. It will not be an easy match, but Pioli wants to see a determined team to start the season well.
Many signings made by AC Milan, but it's now showtime...
On paper, AC Milan have been able to recruit this summer almost an entire new formation: 8 players have arrived. However, many have left. It's a new squad. But, some certainties remain, such as Mike Maignan, Theo Hernandez, Rafael Leao and Olivier Giroud.
The Portuguese left-winger who had a quiet pre-season, will debut his first official match while donning the shirt number 10. He has a task at hand: he must answer to his competitors in attack. We are talking about the fact that the other Serie A stars up front such as Lautaro Martinez, Dusan Vlahovic, Victor Osimhen, and Ciro Immobile have all found their way to the net. Now, it's up to Leao.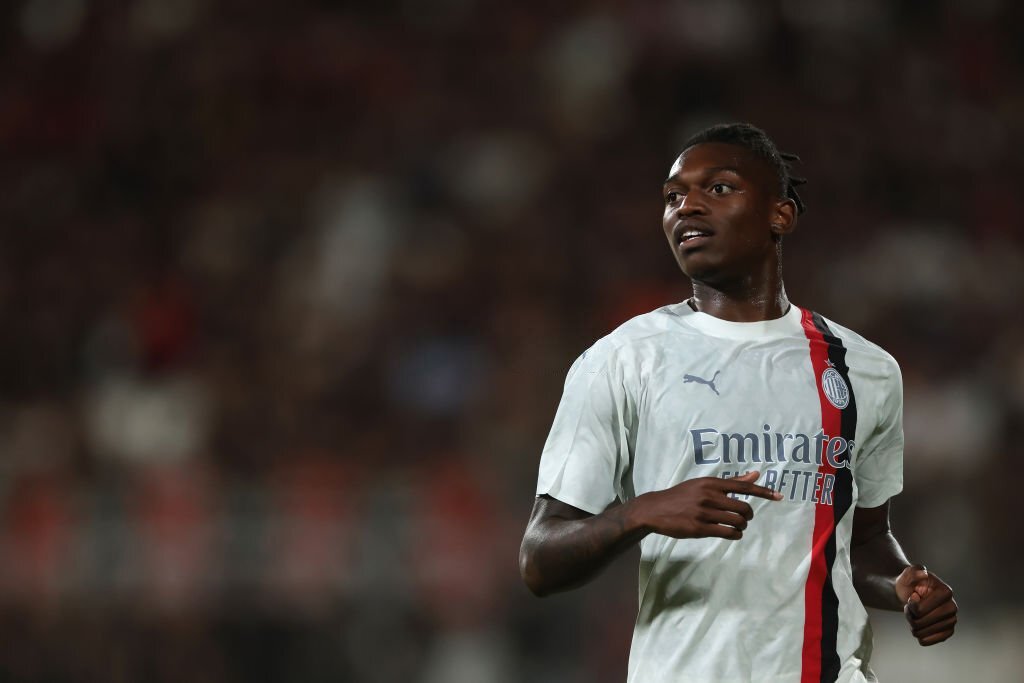 Stefano Pioli made it clear through yesterday's press conference (read here) that today's result will not determine the club's path. Surely, it's a first game and many players have arrived and it takes time to reach full chemistry. However, the gaffer also knows the importance of a good start and how it can positively affect the team's morale.
AC Milan's new artillery could prove to be a decisive asset against Bologna:
The Rossoneri, during last season, relied a lot on Rafael Leao. He provided goalscoring opportunities and was very "clutch" in difficult moments. But now, the fans are hoping that they can finally see the right flank elevate to the level of the left side. AC Milan have signed Christian Pulisic, Samuel Chukwueze and Luka Romero as well as Noah Okafor who has played a few times in the past as a right-winger. Junior Messias has left and Alexis Saelemaekers is sidelined. The aim is that the fresh faces in attack can help make the offensive transition more dynamic and stronger. A balanced attack will help creating space because now, defenders will not just have to double or even triple mark Rafael Leao or Theo Hernandez. They will have to worry about the new right-wingers and even take into account the insertions in the panalty box that AC Milan's new box-to-box midfielder, Ruben Loftus-Cheek, likes to make.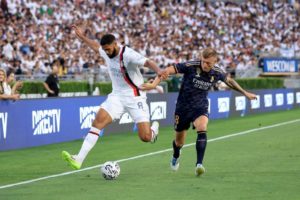 The team is revolutionised. On paper, it's a strong squad. However, reality is a different topic. We'll see tonight how much harmony and understanding is there between the players, also taking into consideration the new formation; the 4-3-3 module.
Here is the probable lineup of AC Milan:
Maignan; Calabria, Thiaw, Tomori, Theo; Loftus-Cheek, Krunic, Reijnders; Pulisic, Giroud, Rafa Leao
It is not an easy game against Bologna who are equally determined to start well and are being supported by the fact that they play on their own turf, with their fans behind them. It will be a tactical battle at the Renato Dall'Ara stadium and we can trust that the gaffer Stefano Pioli will be in the thick of it, trying to guide his team to a first win to kickstart a long and challenging campaign.
As AC Milan seeks to triumph in this match, it's only fitting that we pay homage to the footballing spirit that Carlo Mazzone embodied. His legacy lives on through every calculated pass, every well-timed tackle, and every moment of triumph on the field. So, as the game unfolds under the sky of the Renato Dall'Ara, let's remember the great Carlo Mazzone, a visionary coach whose impact reverberates through time, guiding the players and the game he loved so dearly.
Full steam ahead to #BolognaMilan! 🚄🔴⚫️
𝗙𝗼𝗿𝘇𝗮 𝗿𝗮𝗴𝗮𝘇𝘇𝗶 💪#SempreMilan pic.twitter.com/7e2QJbMzm7

— AC Milan (@acmilan) August 21, 2023