Stefano Pioli, AC Milan's coach, speaking to Sky Sport after the draw with Newcastle, offered this analysis and his thoughts after the goalless draw at the San Siro:
"I am very satisfied, we played the game we had prepared, building well and always trying to be dangerous. We didn't finish some chances where we could have unlocked the game, a pity. We did better than them, they are a strong opponent. We need to continue to grow and improve, we have the qualities but when determination drops, we risk a negative result.
He continued:
"Leao's heel kick? I thought it would break the goal, even Giroud trying the overhead kick instead of heading. The team and the fans deserved to win, tonight we can hold our heads high. I thank the fans who applauded me, I also understand those who booed me, but the support from our fans is unique. Unfortunately, we didn't get what we wanted."
Were you afraid the team wouldn't respond, Pioli said:
"No, I know my team too well. The disappointment was enormous, it wasn't easy to talk to the team on Sunday. Since Monday, I have reviewed the things that a coach must see in the finalization of an important match. We needed to play, we needed to win, but we'll take the performance."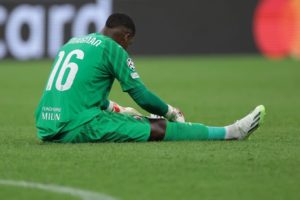 The conditions of Ruben Loftus-Cheek and Mike Maignan?
"Maignan felt something, he doesn't say much and I trust him. Loftus-Cheek just a bit tired, a cramp. It's clear that there's a lot of playing, too much playing, and the players who have played for the National Team increase the risk of injuries."
Musah seems like an interesting young man... Pioli answered:
"Absolutely, he fits in tactically and between him and Tommaso, I chose Pobega because he gave us important height. He has different characteristics from the other midfielders, his turn will come soon."