AC Milan have signed Noah Okafor from RB Salzburg in the summer transfer window. The 23-year old Swiss international has always shown immense promise for his former club and especially during last season's Champions League campaign. He scored against AC Milan in spectacular way, but also found his way to the net against Chelsea at Stamford Bridge.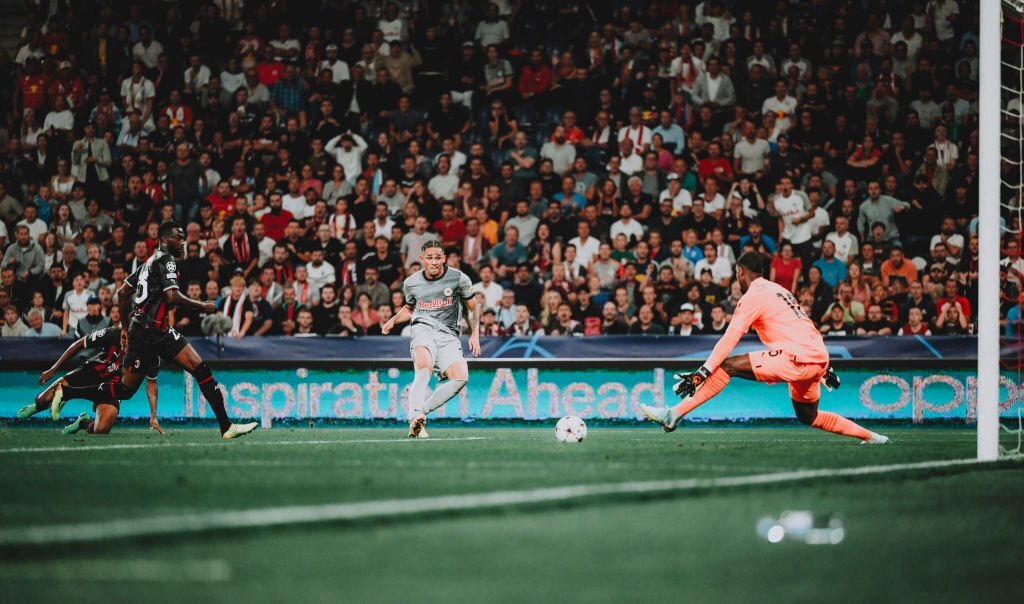 The player was signed for a fee around 14 million euros from the Austrian outfit and can be used as a left-winger as well as a centre-forward. He has a unique style of play and possesses qualities that make him a compelling prospect in the world of football.
🗣️ @noah_okafor

Getting to know the team 💪
About his role 🔁
His winning mentality 👊

Il meglio della conferenza stampa di Noah 🔴⚫️ #ACMQuest #SempreMilan pic.twitter.com/r73ZEJETJC

— AC Milan (@acmilan) August 7, 2023
After signing Serbian striker Luka Jovic in the summer. It is now clear that the Swiss player will perhaps be more used as a winger in Stefano Pioli's tactical setup.
Okafor's technical proficiency is an added weapon for AC Milan's artillery.
One of the standout traits of the former FC Basel player's game is his technical prowess. He boasts excellent ball control, dribbling ability, and an interesting close ball manipulation. His abilities are highlighted especially when he takes on defenders in one-on-one situations. He can contribute in breaking down stubborn defences. Furthermore, he tends to look for his teammates for passes and create goal scoring opportunities from the left flank.
Okafor's Pace and acceleration is noteworthy.
The 23-year old possesses blistering pace and acceleration. His explosive speed allows him to quickly transition from defence to attack, catching opponents off guard. This quality not only helps in breaking defensive lines but is also important when tracking back and providing defensive cover when required. This is a crucial aspect of modern wing play which should be very important for AC Milan's head coach Stefano Pioli. This season, we have already seen Rafael Leao tracking back to help left-back Theo Hernandez in the defending against attacking threats and we should expect the same from Noah Okafor.
Versatility:
Okafor has showcased his versatility by playing in different positions and roles. He can occupy the centre-forward role and even the right flank if deemed necessary. This adaptability can be a valuable asset to Stefano Pioli who always seeks new innovative solutions in order to stay unpredictable against Serie A clubs who like to play a low defensive block. Okafor brings to the table speed in all positions he plays and therefore, he can exploit defensive weaknesses on either wings or in the central area of the pitch.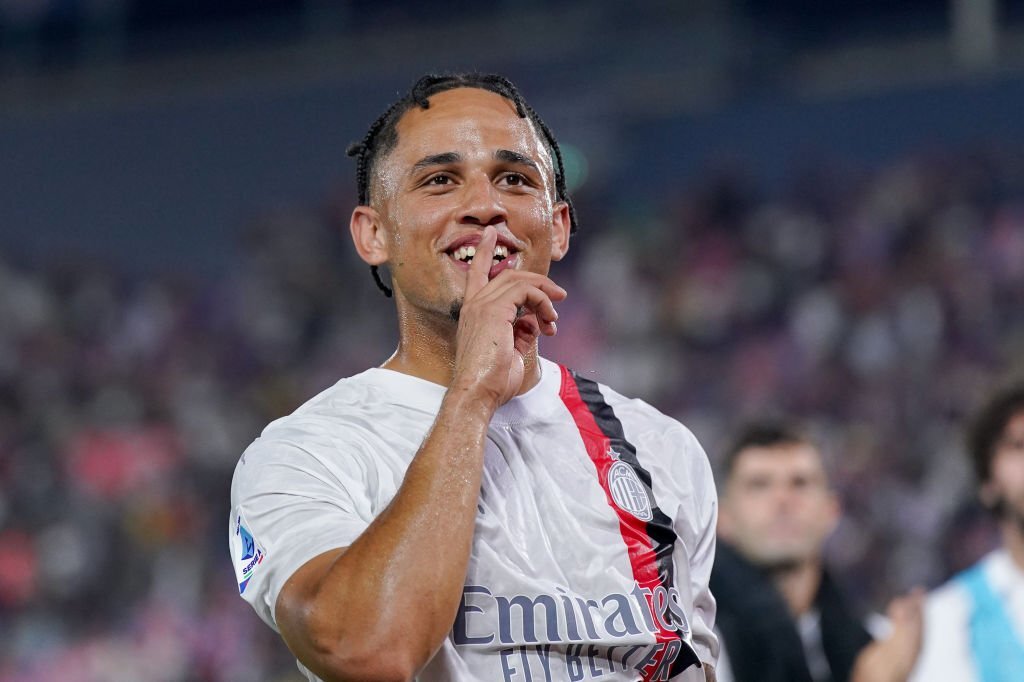 Okafor's tactical intelligence:
The Swiss international demonstrates a high level of tactical intelligence for a player of his age. His ability to read the game, make intelligent runs, and find pockets of space in crowded areas allows him to be an effective playmaker. His decision-making under pressure sets him apart and bodes well for his future development. A recent example of that was in the game against AS Roma last week when he was deployed into the field while AC Milan were a man down after the second yellow card of Fikayo Tomori. Despite the pressure of José Mourinho's team, he still managed to drive the ball forward and keep Roma's defenders on their toes and too hesitant to go forward and create numerical superiority, because they know he has the speed to launch counter-attacks.
Okafor has potential and can have an important future at Milanello 
Noah Okafor's style of play, which combines technical prowess, explosive pace, tactical intelligence, and versatility, positions him as a highly promising left-winger in the world of football. His ability to contribute both offensively and defensively makes him a valuable asset to any team, and with continued growth and experience, he has the potential to make a significant impact on the European and international stages. AC Milan fans can look forward to witnessing the continued rise of this exciting young talent. It is true that he sits on the bench as he has in front of him Rafael Leao. However, he will have many chances to showcase his abilities in this long and challenging season. He is young and he is surely an important part of Pioli's technical project which focuses a lot on developing the youth.