AC Milan management is focused on both financial sustainability and youth development. The club's recent transfer campaign has focused on players under the age of 30, with the exception of free agent Marco Sportiello.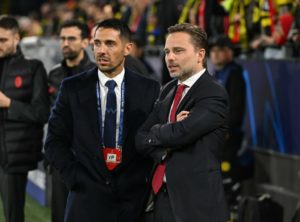 The Rossoneri project was shaped first by Elliott and it found continuity with Gerry Cardinale, the founder of RedBird Capital Partners.
AC Milan design their present looking to the future. The next moves will also be oriented again towards young talents to be valued: not by chance, the name of the Spaniard Juan Miranda, left-back born in 2000 of Betis, is the first on the list for the role of Theo's backup.
In fact, Miranda also passed through Barcelona and Schalke (He made his Champions League debut at 18 years old with Barça). His contract will expire next June and Milan is certainly one of the clubs in pole position to secure him on a free transfer. A January attempt, however, cannot be ruled out to burn the competition, writes La Gazzetta dello Sport.
The Rossoneri Boys also continue to grow at home. Ignazio Abate's Primavera flies in the league, where it is first with 16 points out of 18, and in the Youth League (beaten Newcastle and Borussia Dortmund). Davide Bartesaghi has already been promoted: the left-back born in 2005 made his Serie A debut with Verona and has just signed his first professional contract, like Filippo Scotti, attacking right winger born in 2006. Francesco Camarda, a 15-year-old striker who has been talked about for a while, will also be able to sign in March. He is followed by many clubs, including Borussia Dortmund.